Best Rear Bike Rack Reviews & Buying Guide [Updated For 2023]
A rear bike rack is essential for a lot of reasons. For starters, you can use it for your backpack or whatever item you're carrying that day. If you're working for delivery companies, the rear bike rack is even more helpful; it allows you to deliver everything fast without hampering the package.
While a rear bike rack might seem like a simple accessory, it is one of the most used. Therefore, you need to ensure that you get a good one rather than buying it repeatedly.
Moreover, there are quite a few options you can check out before making the purchase. The market is overflowing with some excellent quality rear bike racks that shall help you lift some burden from your shoulders.
What Do You need to Know About Rear Bike Racks?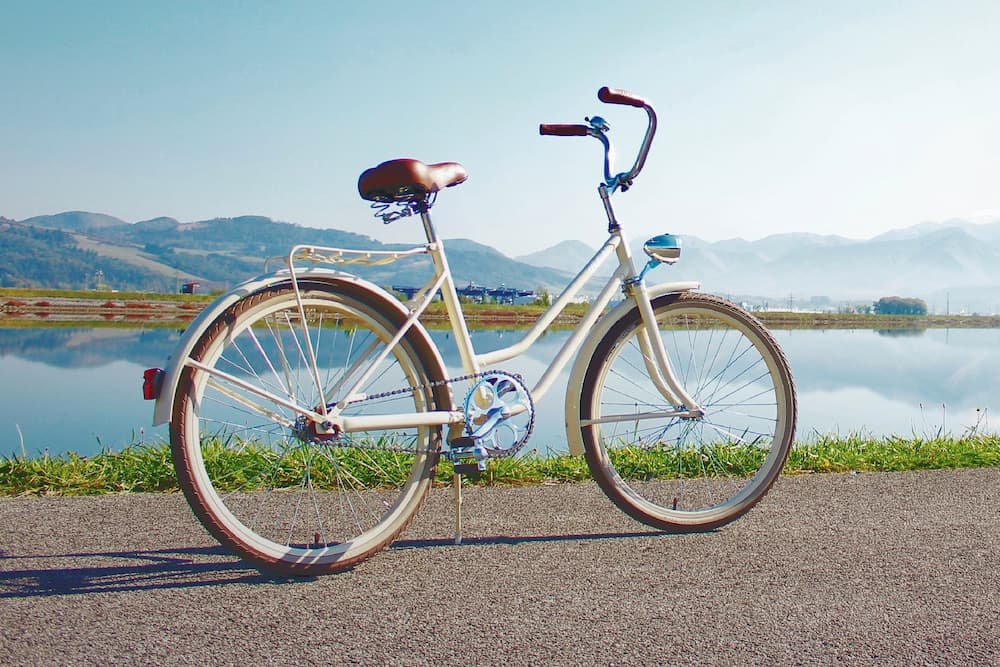 You can use rear bike rack to attach items using bungees and nets. Hooking a hamper, pannier, or cargo bag onto your bicycle without a rack is tough. Fortunately, many commuting bikes come sporting racks already mounted.
Rear bike racks are frequently referred to simply as bike racks, but it is problematic because the term bike rack also applies to the rack you install on your vehicle to transport bicycle from one location to another. And there are also bike parking racks on the street to secure your bike when you're out and around.
When selecting a rear bike rack, remember that not every rear bike rack is compatible with all bicycles. If the bike has disc brakes, for example, ensure you get a type built to function with disc brakes.
Stays connect to braze-on mounts and eyelets close to the bottom rear of the frame over most racks. It isn't always the case, though.
You might wish to get your trunk bags and panniers from the same brand that makes the rack. The benefit is that the bags will easily clip into and then off the rack, which is a huge time saver. It is the perfect fit for each other.
Related reading: Best Front Bike Rack Reviews & Buying Guide
Best Rear Bike Rack Reviews
Here are a few of the best options you can opt for regarding the rear bike rack. Select whichever suits your preferences better, and get touring comfortably!
CyclingDeal Bike Bicycle Rack (Cargo Rack)
If you have bulky items, like pet baskets, heavy grocery bags, or even school bags, the CyclingDeal Bike Bicycle Rack might be perfect for you. It has two quick-release folding wings with a rack that swings out and locks securely to ensure stability when transporting heavier items.
You can mount this rack effortlessly inside or outside your bike frames, and they should fit just fine. If they do not, you can gently end the seat post rods and maneuver the rim brake caliper around it.
The rack is sturdy, and you can use it for years without any issues. The only one it seems to have is that the wings do not lock in a down position for hooking bungee straps. Besides that, it has no issues, and you can take it anywhere, including your school and hikes.
Pros
Stylish design to suit your preferences
Enhanced stability
Foldable wings for side panniers
Designed by experts
Cons
Shall fit standardized mounting holes only
Not durable
Supports low-weight only
Rack Specifications:
Foldable design with two quick-release folding wings
The load limit of 55 lbs
Size: (L x W x H) 13.78″ x 5.90″ x 8.26″
Compatible with 26″, 27.5″, 700c, and 29″ bikes  without disc brakes and with mounting eyelets
West Biking 310 LB Capacity Bike Carrier Rack
The West Biking 310 LB Capacity Bike rack is an impeccable option for those who are handy with tools and need a rack that won't break easily. However, even though the product claims to be able to carry 310 lbs, I would suggest that you do not listen to it. The rack itself might not bend or break under all that weight, but your bike certainly will. You might damage the frame or tires of them!
Another thing you will need to keep in mind is that this rack takes assembling. You cannot just pop it onto the bike. You will need to construct it using the provided screws and bolts.
There is an instruction manual and a tutorial video for assembling it. Once assembled, you will realize that it was all worth it!
This rack does not bend or vibrate and is sturdy enough to support your cargo. You can use it to carry your heavy panniers, pet carriers, and much more, even during bumpy rides due to its shock-proof nutshell.
Pros
It has a safety reflector
Durable
Supports heavyweight
Its shock-proof screws are an extra measure
Advanced features altogether
Cons
It does not suit quite a few bikes
There might be loose screws as it wears out
Ibera Bike Rack – Best Touring Rear Rack For Bikes With Caliper Brakes
Ibera Bike Rack – Bicycle Touring Carrier Plus+ for Disc Brake /Non-Disc Brake Mount, Fat Tire Bikes, Frame-Mounted for Heavier Top & Side Loads, Height Adjustable for 26″-29″ FramesCHECK CURRENT PRICE
It is ideal if you have a non-disc brake mount on your bike. It is because the Ibera carrier rack is composed of corrosion-resistant anodized aluminum. It's also reinforced for extra strength thanks to the high-quality materials and production method.
You can attach heavy panniers, trunk bags, tail lights, and various other cargo, fitting them easily. The rack is super flexible and can be used in multiple configurations however you need them.
Moreover, they are easy to install and can fit easily on bikes up to 26". You do not have to worry about the screws coming off during rides as all the bolts come with lock-tight for extra security, which also stops them from vibrating too much.
Pros
Strong material
Adjustable features
Lightweight and durable
It fits a range of bikes
Cons
The weight capacity might be low for you
Installation is challenging for beginners
Ibera Bike Rack – Bicycle Touring Carrier Plus+ for Disc Brake Mount (Best Touring Rear Rack for Bikes With Disc Brakes)
Ibera Bike Rack – Bicycle Touring Carrier Plus+ for Disc Brake /Non-Disc Brake Mount, Fat Tire Bikes, Frame-Mounted for Heavier Top & Side Loads, Height Adjustable for 26″-29″ FramesCHECK CURRENT PRICE
If your bike has disc brakes, this rear bike rack might be the one for you. It is made of the same material as before, with the same flexibility and load. It supports all the heavy cargo you might need to transport as well.
Whether you are shopping or carrying a pet carrier, this bike rack can come in handy. Since it is easy to install, you won't have to fight with multiple tiny pieces. Moreover, since its clamp fits easily around even 26″ bikes, you can easily make it work with all kinds of bikes.
Pros
Adjustable feature
Lightweight
Durable and robust materials used
Well-built rack for cycling
Cons
Weight capacity is just enough for you
The screws and bolts need replacement after a while
Topeak MTX BeamRack Bike Mounted Rack (Quick Release)
Topeak QR Beam Rack MTX Bicycle RackCHECK CURRENT PRICE
The Topeak MTX BeamRack Bike Mounted Rack is one sturdy rack if I have ever seen one. It is a well-designed rack that does not move around the seat post and creates distractions while you ride your bike.
Furthermore, the bike rack has instruction manuals and Youtube videos to guide you through the assembly process, but do not worry it is not very hard. The frame also supports heavy pannier bags. However, you might notice them shift a tiny bit if it is a particularly rocky road/ Other than that, it has sturdy clamps to make sure your goods do not get damaged during transport.
This bike rack includes a safety reflector to add to your safety precautions a little. The rubber bungee added to it safely tucks your cargo away and ensures no slip-ups!
Pros
Stable and lightweight
Flexible features
Safety reflector added
Cons
Weight capacity might be low
The rack might disrupt your cycling if you're tall, by hitting your legs
Thule Pack 'N Pedal Tour Rack (Universal)
Thule Pack 'n Pedal Tour RackCHECK CURRENT PRICE
If you want to provide silent, vibration-free operation even on tricky terrain, the Thule Pack 'N Pedal Tour Rack might be the one. Trust me when I say this, unlike other clunky racks, you will not even hear a peep as the bike hits bumpy roads.
With this rack, you can carry heavy grocery bags and baskets without breaking a sweat. And the best part is that you do not have to work hard to assemble this. All the instructions and the screws and bolts you will need come with this.
Sure, you might argue that it is expensive, but you will have to admit that it is high-quality. It is made of the best quality materials and has rubberized grips which prevent slippage and preserve the bicycle frame.
Pros
Comfortable pedaling
Strong grips on your bags
Easy installation
Includes some flexible features
Standard component; fits every bike
Cons
Not too durable
Cannot carry much weight
Bolts might break after a while
Related reading: How to Use a Rear Bike Rack?
Rear Bike Rack Buying Guide
Among all the best options available in the market, it really is very difficult to make the right decision. We have listed down some factors you must consider while you are doing your research. No matter which rack you want to buy, make sure you consider these factors first.
Compatibility with Bike Wheel Sizes
Racks are designed with the bike's essential qualities in mind. You must pay close attention to the size of the wheel. Remember, while most racks fit into a certain range of wheel sizes, if the size does not match, you might have to go through the hassle of returning the rack.
Wheel size: Racks are frequently specialized to a 26 inches wheel, a 700c wheel. That is the generic measurement. You will also find racks that support 25 inches to 32 inches wheels. So, determine the type of bike you have and make your purchase appropriately.
Tire Clearance: While the tire size is something you are considering, remember to keep the width of the wheel in mind as well. The width of the tire is a very important factor to consider. Wider tires will not fit on some racks, as the width of the rack will not match.
It may seem only with the rack in hand can this be determined. You can talk to the vendor before purchasing your rack for reassurance of the perfect width of the rack.
Compatibility with Bike Brake Designs
Whether or not the rack is compatible with the brake design of the bike is another essential factor you need to be careful about. Racks are designed differently for bikes with different types of brakes.
Remember to read the description of the rack you are buying to identify which break it supports.
Weight
The weight of the rack is something you need to consider closely as it adds extra weight to your bike. We suggest you find yourself a comparatively light weighted rack that is compact.
Focus on racks that are easily foldable and can be carried around. These may be way around 1-1.5 pounds. We urge you to stay within this weight limit if possible.
Maximum Load Capacity
Since the objective of adding a rack to your bike is to be able to carry things, you need to know about the load capacity of the rack. It varies from different rack to rack. The strong ones can support up to 150kg. So, it is entirely subjective.
If you do not need a heavy carrier, then we suggest you go for a light and medium capacity rack. So, that you can move around easily.
Material
The material of the rack determines its weight and durability. The racks that are made from steel are likely to be heavier in weight and might have a chance to get rust after a few months of use.
We think aluminium to be the right material for a good rack. Aluminium racks are light in weight and very compact. They have fewer chances of getting scratches.
Ease of Installation
Sometimes installing a rack can seem very tiresome. You need proper instructions and tools to make this boring job get done quickly. Unfortunately, not every rack comes with the tools and screws that you will need to set it up.
Which is why before you buy the rack make sure you go through the detail whether or not you have all the tools that you need to install the equipment. The chances are you will not always need the rack. So, when you take it off or set it up if the installation is difficult, that is quite a red flag.
Construction
The built of the rack needs to be firm and sturdy. If that is not the case, then you are just wasting your money. This is when you need to be careful about the brand and the manufacturer. Here is a pro-tip.
If you are confused about which rack has better construction, go for the one that offers a guarantee. That way, when it arrives, if you think the construction is weak, you can always return the product.
Safety Features
A lot of smart racks these days have safety features to make sure you have a safe ride even at night. There are rear lights installed with the rack to make sure your vehicle is noticeable even in the darkness.
Price
Your budget is very important when you are buying any accessories. You should try to find the best quality product within the budget. So, make sure you compare the price with the service you will get.
Related reading: Best Rear Bike Basket Reviews & Buying Guide
What Can You Transport On Rear Bike Rack?
I have published several guides about carrying stuff on your rear bike rack:
Conclusion
Rear bike racks are crucial if you're touring and commuting often. You cannot keep the backpack on for long periods if you do not wish for some severe back pain. As a result, rear bike racks are almost a necessity for bikers.
Due to the urgency of a rear bike rack, it might be overwhelming to purchase one amidst the massive array of options the industry provides you with.
Moreover, there are a few factors and features for consideration before deciding. This article lists a few of the best racks in the market, that shall serve you well. Look through their pros and cons and choose the one that suits you and your bike the best!