How To Carry Cake On Bike?
The cake has been made and is ready to be embellished. And the majority of people believe the baker's job is accomplished. Something many do not really realize is that delivering the completed cake may be equally, or probably more, stressful and worrisome.
It is extremely relevant when the cake is a spectacular event cake. You realize you might get a lengthy list of heartbroken people waiting for you if you make just one incorrect decision.
How to Carry Cake on Bicycle?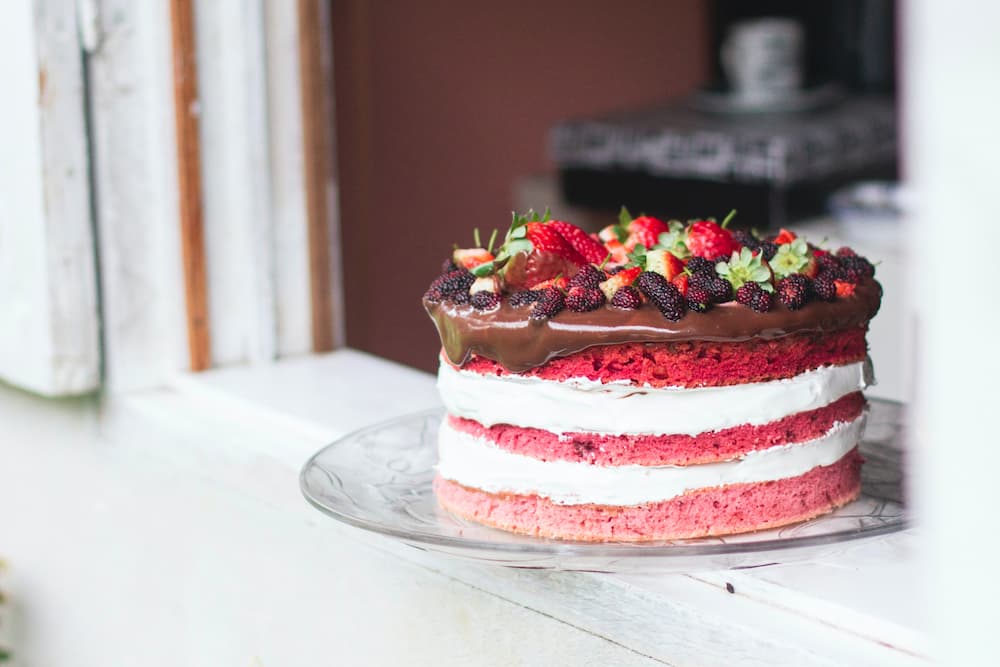 As we mentioned above transporting a cake is already a nail-biting job. But when your delivery vehicle is a bicycle it can turn into a nightmare.
One silly turn can make the whole cake into a mess. Transporting cake is much more difficult than carrying food or delivering food on a cycle.
Front Bike Rack
Origin8 Rush Messenger Front Flat RackCHECK CURRENT PRICE
When you are transporting a cake on a bike the first thing you are going to need is a rack. It can be a front or a back rack. It is best to go for the front bike rack because it will provide you the option to keep an eye on it. Before heading out to purchase a front rack for transporting a cake, there are a couple of factors to keep in mind. First, do some research.
There are hundreds and thousands of front bike racks available out there for different purposes. Second, while you are at the store look for the flattest rack available out there. Cause you do not want your cake to sit uncomfortably.
Rear Bike Rack
CyclingDeal Bike Bicycle Cargo RackCHECK CURRENT PRICE
If you are going for the rear bike rack, make sure it is tightly strapped and has well support. Also, during cycling, ensure there is adequate space around the pannier or the side basket and the heel. Certain bicycles using short-chain make pedal mobility with panniers more difficult.
Moreover, the sidebars on certain rear racks feature varied dimensions for connecting panniers. The usual dimensions will suit almost all of the time, and most panniers include inserts to allow other lengths, but it is recommended testing. And test the screws securing your bike rack on a regular basis while you are biking.
Bike Trailer
Retrospec Rover Hauler Cargo Bike TrailerCHECK CURRENT PRICE
Another option is to convert a bike cart (or trailer) that is for kids into a cargo cart. If you can locate any having a suspension, that would be preferred. Bike trailers are roomy and can handle a great amount of load which is approximately 40–100 pounds, so they will come in handy if you are transporting a larger cake. You can even go for a double-seated trailer if the cake is larger than usual.
It is simply a matter of double-checking that the harness can accommodate your cake carrier by looking at the trailer's capacity restriction.
Also, one of the essential things to think about before looking for a trailer to transport your cake is whether or not your bicycle is suitable for one. Many bike trailers are suitable for the majority of bikes these days but it is always better to check beforehand.
Where to Transport the Cake In?
The following carrier options for transporting cakes will guarantee that the delicacy arrives safely at its destination. You can not just ram it in your grocery backpack, can't you?
Cake Box
The next step is to find out which cake boxes you need. Cake boxes are the most frequent and simple approach to transporting a cake. These are designed to carry, store and deliver cakes. They are durable and offer the cake more than enough stability. Handling any 6-8" cake box with its strings or handles is really no issue.
You might also choose a cake box when the cake is rather heavy. When you are setting the cake on the bicycle simply raise the cake first from its base and keep it there to prevent the cake from separating and falling.
Carrier Box or Cart
If you often transport cakes to homes or functions and do not bother lifting a box back, We recommend investing in a cake carrier. They come in a variety of dimensions and are a wonderful and efficient substitute for traditional paper cake boxes. And they are obviously much more durable. Plastic is commonly used to make cake carriers.
They would not discolor or go unhygienic, plus they are quick to tidy up and reusable. Carriers for cakes longer than 9″ might be tough to come across, however, We believe a cake carrier is an ideal solution for shorter and smaller cakes.
Aluminum Foil Instead of Plastic Wraps
Nobody plans to cover their well-frosted cake using plastic wrap cause removing the sticky plastic will most likely result in a huge coating of icing being removed. Aluminum foil and toothpicks can come in handy in this scenario.
They can effectively safeguard the icing and prevent it from moisture, dust particles, and other contaminants that might cling to the cake during transportation. Place 7/ 8 toothpicks across the surface of the cake, now lightly wrap aluminum foil over the cake to make a dome.
Expert Tips to Transport Cake on Bicycle
These are the musts for cake delivery no matter whatever vehicle you are using. Since we are discussing cake delivery by bicycle, we would like to remind them and their importance.
Ensure Flattest Platform
The initial procedure is to put the cake on the smoothest, flattest, widest platform you find available, ideally a plate. In order to handle the entire cake steadily a flat and smooth plate plays the best role.
Strap Well
Cakes can get messy within a second. So, it is extremely important to strap the box tightly. If you are using a can box you should use more straps since boxes are a bit lighter. When you are using a cake carrier you have the option to use fewer straps but you have to make sure that it is strapped neatly and tightly.
Keep the Route in Mind
You need to keep the route in your mind when you are delivering a cake, specifically when you are using a bicycle. Find the safest route available even if the takes more time to reach the venue. Avoid sharp slopes, abrupt stops, and unexpected starts. Also, keep an eye out for all the speed bumps.
Plan Ahead
Cake, frosting, and fillings are cold and heat reactive. When you are commuting a large route during the summer, you might need to skip adding heat-sensitive frostings such as cream cheese filling. So, when making the cake plan, keep the weather in mind too.
Cake Base
Use a tiny stroke of buttercream icing to attach the bottom tier to the cake plate or board. The cake will not slide off the foundation if you follow this simple method.
Right Board Size
Choose a cake box that matches the exact dimensions of the cake board ensuring a compact and secure grip. Place a non-skid pad within the box if it is somewhat wider than your board for preventing the cake from moving everywhere. Do not ignore to consider the height as well. Choose a box that is a minimum of 2 inches higher than the cake, specifically if it is heavily decorated.
Extra Support
If the cake includes multiple tiers, some extra assistance and stability may come in handy. Clipping more than one cake board around each other for added support is recommended for multilayered or heavy cakes.
Decoration Pieces
Individually store the accessories. If the cake includes gum paste accessories, fondant embellishments, or candles, carry them apart then assemble them after you reach the location. Also, do not forget to inform the host about these.
Conclusion
It might be difficult to transport a cake on a bicycle.
You can carry a cake by bike with minimal to no difficulty if you prepare ahead of time, use a suitable carrier, take additional precautions, and have a well-thought-out strategy!