How To Carry Desktop Computer On A Bike?
As crazy as it may seem, you can carry your desktop on the bike. Yeah, no matter how many precautions you take and how careful you are while cycling, there's always a chance of messing things up and damaging your PC.  However, if there's no other way but to carry a desktop on your bicycle, you better do things in the best possible way.
There's only one way of carrying a desktop on a regular bike. If you're going to need to carry it on a daily basis, then there are some modifications you can do to your bicycle to make it more suitable for this task.
In this article, we'll not only discuss the ways in which you can carry a desktop on the bicycle, but we'll also share how you can safely pack your computer so that it doesn't get damaged on the way.
How to Pack a Desktop Properly Before Carrying?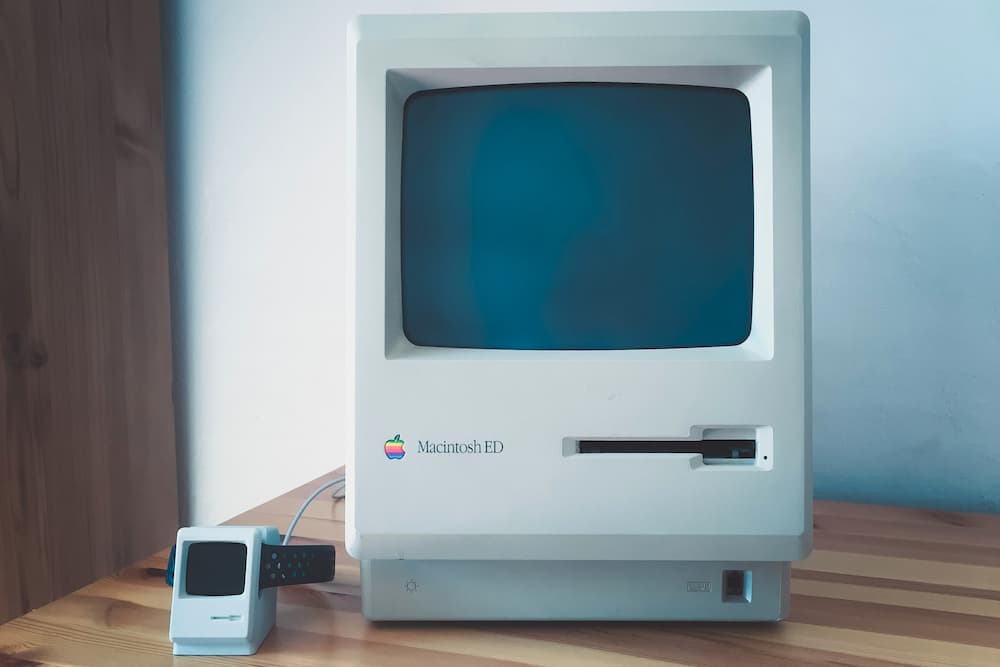 Packing is one of the most crucial steps of this process. Unless your desktop PC is packed properly, you won't be able to carry it without damaging it. Even if you drive safely, you'll still risk damaging the computer through environmental factors.
Placing the Desktop in a Carton
To pack up a PC properly, you need certain things first. The first thing that you'd need is an appropriate carton that can hold the desktop properly. Make sure that there will be some space left even after placing the desktop unit inside the carton so that you can put additional foam and wraps for protecting the unit.
Foams and Bubble Wrap for Securing
You need some foam and bubble wrap. Wrap the entire unit in fresh bubble wraps twice over. Once the unit is wrapped, take a scissor or a knife to cut the extra portion of the wrap. You may need to repeat this process twice where once you'll be wrapping the unit along its length and the other time, you'll be doing so along its width.
Once done, take four pieces of foam. You may want to buy a huge chunk of foam from where you can cut as per necessity. We highly recommend putting four pieces on the sides, top, and bottom of the computer. As for the sides, putting the foam along the length will suffice.
Wrapping the Carton with Duct Tape
After you've set up all of these inside the carton, you need to close it and wrap the opening with duct tape. This will keep the opening tightly shut and will prevent the desktop from getting damaged even if the carton falls from your bike for some reason.
How to secure your Graphics Card?
If your computer has a graphics card, and if it's a beefy one, then we highly recommend removing the graphics card and carrying it in another box. The PCB of the graphics card can break while carrying. Although this is true only for heavy cards, you can never be too sure about their safety. Considering how expensive these are, you better remove them and carry them separately.
Although these may seem like a lot of work at first, you will not have to repeat them every time. For example, you won't have to cut the bubble wraps every time, and nor will you have to cut the foam.
How to Carry Desktop Computer on a Bicycle?
Once you're done packing up the PC, you need to find a way to carry it. Well, there are three ways in which you can do this. Let's go through all of them so you can choose the right way for yourself.
On the Rear Rack
The easiest way of carrying your desktop would be to tie it up on the rear rack of your bike. This is the easiest and most common way because almost every bike comes with a rear rack. Then again, if your bicycle doesn't have a rear rack, you'll have to purchase one.
These can be found very cheap in marketplaces. In fact, you can get yourself a second-hand one for saving some extra cash, and those will cost very low.
Once you have yourself a rear rack, you need some ropes with which you can tie the desktop onto the rack. If you're carrying a monitor along with the CPU, then you'll have to put the monitor beside the desktop unit and tie them together. For carrying smaller accessories such as a keyboard, mouse, and headphones, you can use a shoulder bag.
On Customized Rear Rack
Even though a regular rear rack will get the job done, getting a customized rear rack will only help you carry the desktop more safely. Do we recommend getting one of these for everyone? No. This should only be done if you carry your desktop on the bike on a regular basis.
You won't find the customized rear rack on any marketplace, but you'll need to get one made especially for yourself. If you have prior experience of welding, then you can do this by yourself. Otherwise, you'll need to seek professional help. That will increase the expenses, but trust me, it's completely worth it.
The easiest way would be to install a cage-like structure on top of your rear rack. However, don't install a cage in the literal sense, as that will only increase the overall load you'll have to carry, and it'll make cycling much tougher for you.
What we recommend instead is welding some bars on the back and sides of the rear rack. These bars will help you balance the desktop better, and they'll also keep the desktop from falling from the rear rack. In fact, with these on, you won't even have to tie the desktop properly to keep it on the bike. Plus, it'll also keep the desktop safe even if you're cycling on rough trails.
Considering everything, this is a great method for people who have to carry their desktops on a bike regularly or frequently. However, this won't be practical for those who have to do this once or twice.
In a Bike Trailer
Another easy way out is to invest in a bike trailer. Bike trailers are attachable carriers that you can utilize to carry your gear. This is highly useful if you want to carry groceries or your equipment.
Similarly, you can carry your desktop using a bicycle trailer. First, you need to attach the coupler to your bike to do the towing work. It is essential to check the carrying limit of the trailer. If you have a low-end desktop, setting up a carrier that can push 50 lbs should be good enough. If you have a high-end computer with a beefy graphics card, then the carrier should at least carry 100 lbs.
You can combine your rear rack and trailer to complete your desktop setup. You can put the packed computer on the trailer and monitor it on the rear rack. You can use extra space in the trailer to store your mouse and keyboard. Most bike trailers come with D rings that help you strap down your equipment. You should definitely use that feature to extra secure all the desktop components.
All of these may sound easy to execute, but there are factors that you need to consider. If the weight is balanced, you may find it easier to ride your bicycle. Moreover, make sure you are cautiously riding your bicycle. It is essential to avoid uneven rocky roads as they can interfere with your stability.
In Pannier Bag
Finally, we have panniers. Well, panniers are like a general solution when it comes to carrying larger items on a bike. However, panniers may not work for you.
You can carry your desktop in a pannier as long as it has an ITX form factor. However, if you have a desktop that has an ATX or EATX form factor, then you will not be able to carry your desktop in it.
This is why panniers will be a good option only if your desktop is small enough to fit inside a pannier or if have a laptop. Then again, not all the panniers on the market will let you carry your desktop. So, you'll have to find a suitable one first.
Thule Shield Bike Pannier BagCHECK CURRENT PRICE
If you're struggling to find one for yourself, we'd like to recommend the Thule Shield bike pannier. This 17L pannier bag will be enough for allowing you to carry an ITX desktop, and it comes with an IPX4 waterproof rating that can protect your desktop on the way.
This also comes with a mount that'll let you install it on the rear rack of a bicycle. If the mount isn't compatible, then you'll be able to use an adapter provided with the bag to make it fit.
Overall, it's an amazing solution for carrying your desktop without any hassle.
Did we forget the monitor?
Besides carrying your computer on your bike, you need to plan how to bring your monitor. The monitor is essential to your desktop, and you cannot just leave it behind. Carrying your monitor can be as challenging as transporting a television. Therefore, you need proper preparation to figure out how to carry it. You could put your monitor back in its packaging and carry it on your rear rack. You can also utilize panniers and bike trailers.
Thanks to technological advancement, CRT monitors are somewhat obsolete. Carrying CRT monitors on your bicycle sounds like a mission from nightmares. So hopefully, you will not have to carry a CRT monitor but rather an LCD monitor.
What can happen to your PC?
Now let's say you successfully put all your desktop components on your bike. However, if you think there are no more worries, then well, you're wrong. Not to be rain on your parade, but several things can go wrong while carrying your pc on a bike.
As you know, the heatsink fan is not securely mounted. The heatsink fan is directly in contact with parts like the CPU and motherboard. While riding your bike, especially if the roads are uneven, it will shock your computer due to vibration. These vibrations may make your heatsink loosen up due to shaking. This can lead to damage to your CPU and motherboard. These damages may be challenging to recover financially.
Secondly, as many people complain, transporting your desktop can be risky. One of the main issues that reoccur is hard drive damage. When your computer goes through several shocks from the shaky journey, the hard drive may fail. However, nowadays, hard drives are becoming more robust.
Lastly, the absolute worst-case scenario would be damage due to loss of balance. Your monitor or computer may fall off your bike if it is not secured properly. Moreover, if you are covering long-distance overtime, the straps may loosen up due to vibration.
Conclusion
If you were wondering if you could carry your desktop on the bike, then in a nutshell, yes, you can carry it. You can carry your desktop components on the rear rack, pannier, and bike trailer. However, I highly suggest properly packing your desktop first. Make sure to be generous when it comes to bubble wrap and duct tape.
It is worth mentioning that even if you can carry your desktop on your bicycle, there are several risk factors. Your computer is prone to damage if the ride is not smooth. The graphics card may stop working, or your CPU may fail due to heatsink issues. Moreover, hard drives are also easily damaged as they are not good shock absorbent.
You can carry your desktop computer on your bicycle, but it is tedious work with a high level of risk.