Welcome to Statecyclist! Here, you can learn all there is to know about cycling. From cycle reviews and accessories to cycling tips – we publish everything. Even if you are new at cycling, no worries! We use simple terms so readers find it easy to understand the contents.
You can find reliable information on different cycling aspects. Statecyclist is here to nurture your passion for cycling and help with decision-making.
Who We Are
At StateCyclist, we create quality content after thorough research. We have cycling enthusiasts who are passionate about everything related to cycling. Our goal is to provide detailed information on cycling, cycling accessories, tips on cycling in different weather, bike helmets, and so much more.
We believe cycling is a great way to stay fit and healthy. Aside from your scheduled workouts, cycling can be another way of burning some extra calories. Other than that, it is a great sport to indulge in.
The StateCyclist team is dedicated to keeping the readers updated on the latest bicycles, accessories, health regimes, fitness tips, and so on. You can find reviews on different bikes and accessories to help you figure out whether a particular item is worth the money. We are here to ensure your cycling research will be well-spent.
Our Mission
The mission of StateCyclist is to provide value to the readers via quality content. We want to ensure that our content is understandable and to the point. Readers should find what they are looking for whenever they come across a topic of interest on our website.
The StateCyclist Team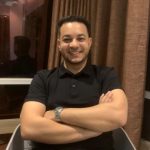 Taufiq Ul Haque is the founder and chief reviewer for the StateCyclist team.
Taufiq, a passionate bikepacking enthusiast and seasoned freelance writer, has dedicated his life to the exploration of cycling as a form of transportation and recreation. He is the founder of StateCyclist.com, a blog that serves as a rich resource for cycling enthusiasts, offering insights, tips, and comprehensive guides on bikepacking. Taufiq's deep-rooted love for cycling is evident from the fact that he learned to ride a bicycle even before learning to walk, showcasing his innate connection with the sport from a very early age.
With a wealth of experience in writing, Taufiq specializes in creating well-researched and informative content, aiming to educate readers and foster a community of like-minded individuals who share his passion for cycling. He has contributed to various publications and online platforms, sharing his extensive knowledge and experiences in the world of bikepacking.
Taufiq is also the proud owner of Fraktal Creative LLC, a creative agency specializing in content creation and digital marketing services. His commitment to excellence and innovation in his work has earned him recognition and respect in the industry.
Fun Fact: Taufiq's favorite child is his agency, Fraktal Creative LLC, reflecting his deep commitment and passion for his work.
Email: [email protected]
Facebook | Linkedin | Instagram
Website: https://www.fraktalcreative.com/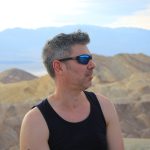 Janis Gricenko
Content Coordinator / Fact Checker
Janis Gricenko has 10+ years of work experience in the Latvian IT market, and for another 10 years, he has helped businesses to acquire new clients. He is a content marketing specialist who looks over the topics of StateCyclist. His passion for crafting research-heavy and SEO-based content ensures that readers find accurate information regarding their topic of interest.
Janis wants StateCyclist to spread worldwide and bring cycling enthusiasts together to share their passion in one place. His content-creating and implementing skills ensure that StateCyclist maintains content quality. Readers should not be disappointed when they visit the website to dive deeper into cycling tips and facts.
Email: [email protected]
Facebook | Linkedin