How To Carry A Basketball On A Bike?
When players already have a game to get to, many prefer to take their bikes and head out to the basketball court. The problem arises when they have to carry the basketball with them.
Although it might sound like a lot of work, learning how to carry a basketball on a bike can save you needless bother every time you have to go out to play. Panniers, bags, nets, and trailers. You have myriad of options to choose from.
With each, it is important to know what kind of riding you are doing, where you are headed, and what else you have to carry other than the basketball.
Key Takeaways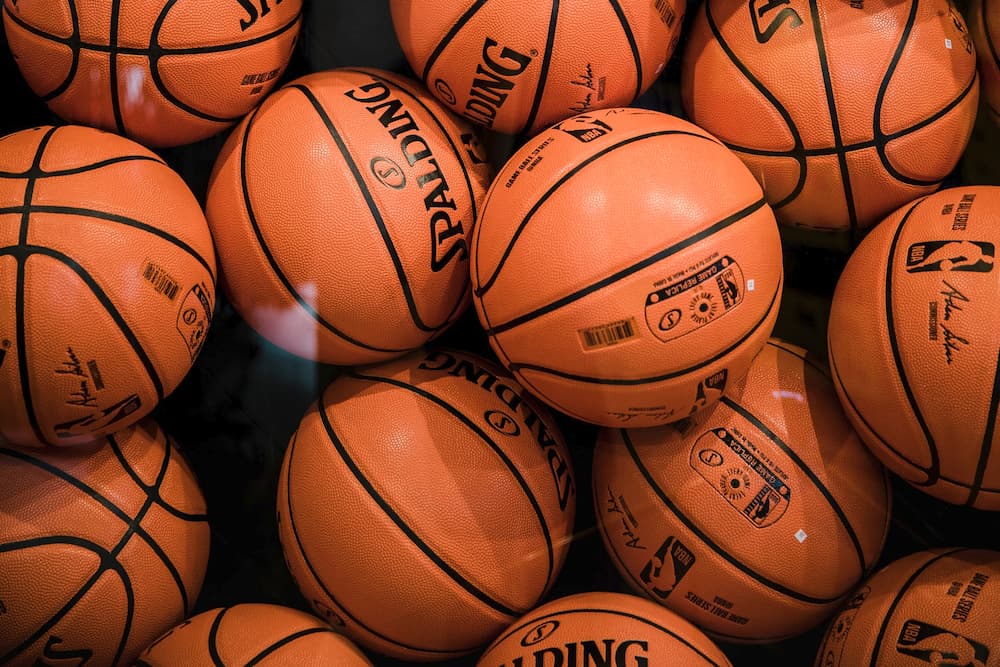 This table provides a quick overview of the pros and cons of each method for carrying a basketball on a bike.
Method
Pros
Cons
Ball Holder

Specialized for carrying basketballs.
Easy to attach and detach.
Durable and resilient design.

Limited to carrying only basketballs.
Might not fit all bike designs.

Bike Panniers

Versatile and can carry multiple items.
Weatherproof covers.
Detachable and adjustable.

Requires a rear bike rack.
Might affect bike balance if not packed properly.

Backpacks

 Convenient and easy to use.
Suitable for carrying other gear.
No installation is required.

Can strain the back if too heavy.
Might not be weatherproof unless specified.

Basket, Crate, and Net

Quick and easy to toss the ball in.
Affordable.
Easy to install.

Basketball might bounce out if not secured.
Might not be suitable for long-distance cycling.

Bike Trailer

– Suitable for larger capacities.
Can carry other sports gear.
Doesn't obstruct bike sight.

 Might be cumbersome for short distances.
Requires compatibility checks with the bicycle.
How to Carry Basketball on a Bike?
Lucky for all sporty cyclists, there are several ways to carry your basketball to your court when you are riding to your destination. Here are a few ways to do this.
Related reading: How To Carry A Surfboard On A Bike?
Ball Holder
If you believe in specialized sports equipment, there is a no better option to carry your basketball on a bicycle than a ball holder. Basketball holders come in two types, one with a claw type design and the other is a hanging carabiner structure.
Basketball holders are particularly useful for cyclists who head out with their balls on a regular basis and need a no-hassle, no-brainer carrier for the basketball.
BUMOVE Ball HolderCHECK CURRENT PRICE
Bumove's ball holder has grabbed our attention and cyclists who need to carry their basketballs cannot recommend it enough. With its carabiner design, the holder is a versatile catch that can attach to your backpack as well as your bicycle handlebars.
You can use the holder to carry the ball by hand on days you decide to walk up to your local park. This would be a one-time investment as such holders are designed with premium EVA material that makes them resilient and durable.
To use basketball holders, all you have to do is open the holder and place your ball on the holder. Close the holder and squeeze the button until it clicks. Now the best place to hand the holder would be your handlebar or your bag strap.
Silverback Basketball HolderCHECK CURRENT PRICE
Another design of basketball holders that is gaining popularity is the claw holder that comes with Velcro straps as a form of connector. These also come with adjustable shoulder straps that are equipped with buckles.
The advantage of claw ball holders with straps is that they can attach anywhere on your bicycle from the rack to the handlebar to the seat post.
The Silverback ball holder is one such claw ball carrier that comes with an adhesive strip, allowing you to strap in anywhere on the bike.
Bike Panniers
Peddlers around the world are used to the concept of panniers because this remains the most classic way of carrying just about anything on your bicycle. Panniers, if you don't know already, is a special bike bag that attaches to the rear rack of your bicycle.
If your ride does not come with a rear bike rack already, you are missing out on the most versatile bike fitment you might need to carry your belonging.
Topeak Explorer RackCHECK CURRENT PRICE
We recommend the Topeak explorer rack if you want something easy to install and durable. With panniers, you can choose from the widest variety of shapes, and for your basketball, you can go for a round shaped pannier as well.
Panniers are adjustable, and detachable, and come with weatherproof covers where all you have to do is haul in your basketball and zip up or if you have a strap and buckle pannier, close the buckles and you are ready to go.
Rhinowalk Bike Bag Waterproof Bike Pannier Bag,(for Bicycle Cargo Rack Saddle Bag Shoulder Bag Laptop Pannier Rack Bicycle Bag Professional Cycling Accessories)CHECK CURRENT PRICE
Check out Rhinowalk's waterproof pannier bag made to carry gears, sports types of equipment, and kits. The adjustable shoulder straps and quick release system make sure you waste no time trying to attach or detach the pannier.
The already large capacity is expandable and has enough room for your basketball, spare clothes, and water bottles to carry on your bike.
Backpacks
Osprey Radial Bike Commuter BackpackCHECK CURRENT PRICE
Cyclists often need to make a choice about their preferred method for carrying items on the road. Many of them find backpacks to be the most convenient option. The majority appreciate the ease of carrying gear on their backs.
And we certainly agree, what's better than planting your basketball into the commuter backpack and carrying the bag on your shoulder? There is no hassle of attaching or detaching anything, and you don't even have to worry about your basketball rolling down to the road as you concentrate on cycling.
When choosing what kind of bag, you want to carry on your bike with a basketball weighing down the bag, you may want to focus on how comfortable the bag straps feel on your shoulder. If stability is key, bags with additional waist straps could be your go-to.
Other than that, keep in mind what other gear you plan to carry with you and whether you need weatherproof covers as well. Although any backpack works when it comes to carrying a basketball, for cyclists we always recommend choosing designs that are particularly curated with cyclists in mind.
If you have just one basketball to carry, there is no need to load up your cycling experience with a heavy bag with multiple compartments. Bags like LOLË Women's Lily Lole Bag are unisex, although they are specified to be used by women because of their compact size. These bags are ideal to be carried out when you have a handful of things to carry, other than your basketball.
If a sporty look and versatility are what you aim for, you would be more comfortable with bags similar to Osprey Radial Bike Commuter Backpack.
Basket, Crate, and Net
Many riders are not fond of the feel and thought of a bag weighing down their shoulders as they ride to their basketball court. Others just prefer tossing their basketball to the crate or basket in seconds and heading off.
Both bike baskets and crates are easy to install and the cheapest option available among our recommendations. Being a basketball player, if you don't prefer the wicker look, you can always opt for the camping carriers' baskets that come in all-black, solid, and sporty looks.
You would have to mount the basket on your handlebar with a single push button and detach it the same way. Check out his collapsible design from Cofit.
COFIT Detachable Bike BasketCHECK CURRENT PRICE
A 2 in one rear basket and crate could also be your savior if you don't want anything hanging from your handlebar. Rear crates only need two rods to attach to your rack while some offer a click mount system for installation.
If all the options we have recommended so far have overwhelmed you, you can also go for cargo netting your basketball to the rear rack of your bike. For this, you simply have to use bungee cords and a net bag. Ties down the bag using the cords to the rack cage and you are ready to go.
Bike Trailer
Carrying your basketball in a bike trailer might not sound ideal, but we assure you that this may be one of the more simplistic and convenient ways to do so. For cyclists who are anti-bag and anti-basket, this could be a more acceptable option for towing your basketball to the court.
Trailers are versatile and affordable, and allow you to carry goods of larger capacity. However, you'll have to make sure that the trailer you want is compatible with your bicycle.
If carrying your basketball and other sports gear is your only purpose for having a trailing carrier, you may want to consider a smaller trailer made for pets or kids. The protective covers on trailers are weatherproof and these carriers never obstruct your bicycle sight when you are on the road.
Final Thoughts
Knowing how to carry a basketball on a bike is imperative, especially if you are just starting. Trailers, panniers, and ball holders require more installation and effort than just carrying a bag pack on your shoulders.
Whichever method you chose to carry your basketball when you ride out, make sure you know how to manage the weight correctly if you are also carrying extra gear. Plus, there is nothing more significant than your ease and comfort as a rider on the road when you are carrying just about anything.