How To Deliver Drinks On A Bike Without Spilling? (Tips From Bicycle Couriers)
Multiple beverages are challenging to deliver even for a seasoned bicycle courier. And when your delivery transport is a bicycle, it is normal to be worried about making a huge mess. Drinks are either knocked over or spilled all over the place.
Some couriers even try to avoid delivering an order that has drinks in it. But that is not a viable solution. This is why we will show you some of our tried-and-true ideas for delivering beverages via bike.
How to Deliver Drinks on a Bike without Spilling?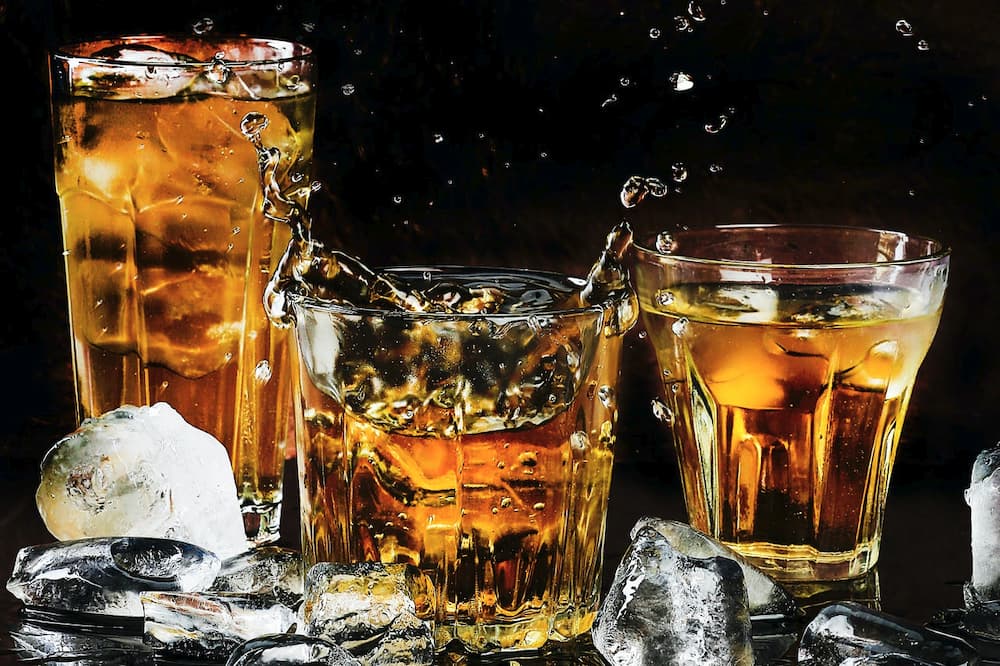 There are a variety of solutions available, varying from simple to secure.
Holding In Hand
Carrying the drink in one hand while steering your bicycle with the other hand is a simple but not easy technique. This is ideal for quick delivery in low-traffic areas. However, it makes steering and braking more difficult. Remember – you should have both hands on the handlebar when riding a bicycle. That way, you can steer and brake at the same time.
In Water Bottle Rack
If you are fortunate, the drink will slide into the water bottle rack on the bicycle. However, this is not always the case (as they say – never say never). But if it does, it isn't guaranteed to be stable.
If you have to deliver multiple drinks, this is where the beverage caddy comes into the picture.
Beverage Caddy
A beverage caddy is your best option. It is a compact box with a handle that can fit up to eight drinks. The container may be carried by the handle or secured to your vehicle.
If you are a DIY person, you can easily make a simple beer caddy yourself.
Or you can purchase one in your favorite online store.
Rubbermaid Commercial Products Deluxe Carry Caddy
Rubbermaid Commercial Products Deluxe Carry CaddyCHECK CURRENT PRICE
This sturdy Rubbermaid caddy is great for holding and delivering drinks, coffees, water bottles, smoothies, and other beverage items. It can carry up to eight 32-ounce bottles.
Whether you are in the food delivery business or just running errands, if you are on a bike with drinks, the Rubbermaid Commercial Products Deluxe Carry Caddy might be perfect for you.
This heavy-duty caddy is undoubtedly one of the best carriers for liquids of all sorts. It is sturdy, thus eliminating the risk of breaking and spilling everything, and it is also quite spacious. Its dimensions of 15.9 x 10.9 x 7.4 inches make it the perfect carrier for cups and bottles of various sizes. Moreover, it can fit up to 8 bottles at a time and hold up to 2 pounds without breaking a sweat!
If you are considering using Rubbermaid caddy with a front or rear bike basket, be sure to check the basket dimensions, especially at the bottom of the basket. There are many bike baskets that can not fit in the 16×11 inch caddy.
The Rubbermaid Commercial Products Deluxe Carry Caddy is also extremely lightweight. It only weighs 1 pound and is made of Polyethylene, making it sturdy despite being lightweight. An additional bonus to this product is that it is compostable and eco-friendly, so if that is one of your concerns, you can rest easy.
Overall, if you are wondering how good it is for delivering drinks, you will be glad to know that it is one of the best products out there. This carrier will make your life easier if you work for a food delivery service.
It has enough space so that you can fit multiple orders into it and spare the energy it takes to go back and forth. Furthermore, it is the perfect size to fit into bike baskets. You can easily pop it onto your bicycle and carry it around town for deliveries. Plus, this carrier has a handle, which makes the carrying process easier.
But there are certain drawbacks this caddy has that you will need to remember too. Firstly, remember that the carrier only holds standard-sized round bottles and cups. So, if you are trying to transport cups or bottles of soda, alcohol, coffee, water, smoothies, etc., they will sit snugly. But if you have a bottle or cup that is not conventionally shaped or sized, you might want to look elsewhere.
BARGIFTS Wooden 6-Bottle Caddy
BARGIFTS Wooden 6-Bottle Caddy with Bottle OpenerCHECK CURRENT PRICE
This elegant Bargifts caddy is entirely crafted of metal and wood. Its detachable inner partition can be used to store a variety of liquids, including 6 regular juice, milk, water, or beer bottles. The dimensions are 11 x 9.8 x 6.5 inches.
If you are a fan of vintage items and are coincidentally searching for a caddy, the BARGIFTS Wooden 6-Bottle Caddy is another product that will suit you. While your peers stick to their dull, condensation-soaked cardboard caddies, you can deliver your drinks in this wooden beauty.
Whether it is beer or coffee,  this durable caddy can easily become your go-to drink carrier no matter where your delivery is. In addition, what sets this caddy apart from others is its beautiful design and its functionality. Many of the caddies designed today either lack looks or stability, but this product allows you to carry your drinks in style.
Moreover, it has something else that is unique to its design. On one side of this wooden caddy is a metal bottle opener. So, if you are serving drinks and your customer does not have one, you can use it to help them out!
The BARGIFTS Wooden 6-Bottle Caddy overall has an ergonomic design, making it perfect for delivering drinks every day. It can fit 6 bottles and cups at the same time. Still, even if you carry fewer bottles in it, you will not have to worry about the imbalance in weight distribution. Because of how sturdy it is, you will not have to carry drinks carefully for fear of spilling them.
Additionally, the BARGIFTS Wooden 6-Bottle Caddy makes for a fantastic gift due to its sleek design. So, even if you are not intending to deliver drinks, if you know someone who works for food delivery, this might be a gift you would like to consider.
However, like all things in the world, this product has its downside. The main drawback is that it will not fit bottles of various sizes at once.
There are six compartments in the caddy, which are divided by a wooden divider. Although this divider is removable, and you can take it out if you have bottles that are not of standard size, you will not be able to place bottles of various sizes while the divider is still in. It is also important to remember that without the divider holding the drinks in space, the bottles will be a little more unsteady.
How To Carry Beverage Caddy On A Bicycle?
The caddy may be carried in one of these ways:
in your hand
placed in a backpack
attached to a bike rack
in a bike basket
Caddy In A Backpack
Putting drinks in an insulated grocery backpack has the disadvantage of forcing you to ride straight. You cannot lean forward and must ride with caution.
So, if you are going for this one, ensure you are an extremely skilled rider. Otherwise, things might take the wrong turn.
Caddy in a Front Bike Basket
The simplest adaptable method to transport things around cities is in a front basket. Front wheels are sturdier and can carry additional load than back wheels. So, if you deliver bottled or canned drinks, this is a good option. Make sure you check the basket beforehand to make it the perfect fit for you.
While many front baskets can accommodate 6-bottle caddies but only a few like Wald 157 Giant Delivery Basket can fit the large Rubbermaid 8-bottle caddy. If you have a bicycle with front shocks or quick release wheels, Wald 157 can not be installed on your bike, and you will have to consider other options.
Pros:
Drinks are always in front of your eyes
Safer to carry canned or bottled drinks
Durable and sturdy
Cons:
Active steering can cause spillage
Few front baskets are compatible with large caddies
Caddy in a Rear Bike Basket
You can set up your caddy in the rear basket if you carry milk cartons or drinks that can spill quite easily. The rear basket has the benefit of being able to hold the additional load without causing the frontal side to wobble. Using a rear bike basket is a good idea if you are delivering a few more drinks than usual. Do not forget to check the basket before buying, or get an adjustable one for more options.
Our top pick is from ANZOME, check them out here. These bicycle baskets are suitable for all sorts of bicycles. They are made of super-strong iron, so they are long-lasting and dependable. The company also provides quality customer service, which is also a win.
Pros:
More suitable for drinks that can spill easily;
You can carry extra stuff without any worry of the front part shaking;
They have a tendency to maintain a high weight.
Cons:
It might be challenging to climb on and off the bicycle with a heavy load.
Related reading: Best Rear Bike Basket Reviews & Buying Guide
Caddy On a Front Bike Rack
Just like a front basket, front bike racks are also perfect for canned and bottled drinks. Ensure you have strapped the caddy properly because racks do not provide the same protection as a basket. So, you must give that extra protection for your own sake if you own a flat front back.
Our favorite front bike rack is from the Origin8 Rush Messenger. You can check them out by clicking here. The top tube and wires are protected from the load using this front bike rack featuring integral back protection. It attaches to the main axle and the caliper hole. Its intense AL6061-T6 alloy structure can handle up to 55 pounds, making it ideal for carrying cargo.
Pros:
More secure option for bottled and canned drinks;
Best for a wide range of DIY options;
Front wheels can support a greater amount of weight.
Cons:
Suspension forks will not function with standard front racks.
Related reading: Best Front Bike Rack Reviews & Buying Guide
Caddy On a Rear Bike Rack
You can carry the caddy on your rear bike rack if you have no rear basket. Just like the front rack, you must ensure it's adequately secured. Also, it is better to carry cups on the back since it moves less than the front wheel, which lessens the chance of spilling.
Carrying drinks in a caddy on a bicycle rack is a more reliable solution. Front racks, on the other hand, help keep an eye on drinks and reduce the risk of clipping them while parking or dismounting. It is totally up to your comfort level. Still, we think it is always better to ensure a smooth drive while delivering drinks.
DIRZA Rear Bike Rack Bicycle Cargo Rack Quick Release Adjustable Alloy Bicycle Carrier 115 lbs Capacity Easy to Install BlackCHECK CURRENT PRICE
The rear rack that made a good impression on us is the DIRZA Rear Bike Rack with 115 lbs capacity. This bike rack comprises robust aluminum alloy that can hold a heavy load. It has a rapid adjustment seat post connection. This rear rack is light and can carry up to 115 pounds.
Pros:
Better for carrying drinks with a spilling tendency
The rear part of the bicycle moves less than the front, so it is a more durable solution
Cons:
A rear rack with too much load on it might impact the bicycle's load distribution and stability.
How to Secure Caddy to the Bike Rack?
To secure a caddy on your bike rack, you need some bungee cords. Place your caddy on the rack first. Then take the cord out of the plastic hook's teeth and modify the length to your liking. Finally, tighten the cable by slipping it through the plastic hook's teeth.
Amazon Basics Adjustable 36-Inch Bungee Cords
These bungee cords can be used for many applications. They are sturdy and adaptable, and the two separate hooks on either end are unbelievably versatile. They are straightforward to join together when a larger size is required. They also come in nine different colors!
Paper Bags
This one is a DIY project. You will need a cup carrier, paper bag, and cups. A pulp tray can be used as a cup holder. They are highly sustainable and will biodegrade in no time after discarding because they are built from reprocessed paper waste.
In the center of a moderate size bag, place the tray. Add double-sided tape to the tray's base to make it more secure. You can use the bag handle can as a hook or handle.
Use Masking Tape
Masking tape is a must-have when it comes to arranging delivery drinks. To avoid spillage, tape the lid of the drink cups. However, this is only a basic step that does not guarantee zero leakage. However, this will undoubtedly assist in reducing it. To keep it safer, you may even create caddies from cardboard to accommodate within your backpacks or above your bike racks.
What to Consider Before Delivering Drinks on a Bike?
There are certain things to keep in mind while you are carrying something delicate, such as drinks for delivery.
Plan Your Route
Figure out which roads have less traffic and bumps. Take that route even if it takes longer.
When riding a bicycle with drinks to deliver, try to ensure you put the drinks on your rear rack instead of your front rack. Also, ensure you have chosen a route with fewer bumps and potholes.
Remember that other beverages are more difficult to carry than fizzy drinks with ice. The bubbles and ice dilute the liquid's movement, reducing the likelihood of spillage. Pepsi on ice, like a hot cup of coffee, is susceptible to leaking. So, always check what kind of drink you are going to deliver.
Use Multiple Paper Cups Instead of One
It provides more stability while carrying. When carrying heavier loads, ensure you distribute the load evenly. Use both front and back racks in this scenario.
If possible, invest in quality tires to reduce shock. Keep in mind that delivering the stuff there in one piece gets more important than delivering it there quickly. Avoid bouncing sidewalks, skip hazardous routes, and keep an eye out for bumps if you want to improve your riding technique.
Conclusion
Delivering food on a bicycle is a tricky task. You need to think about hundreds of situations that make the job daunting. When drinks are added to the order, it's a rider's never-ending adventure quest.
But it might get a bit easier with specific tips, tricks, and careful considerations. We hope our ideas will help you on this journey. Good luck!