How To Carry Phone While Cycling?
In today's world, carrying a cell phone is a must these days, even while cycling. With varying degrees of phone usage needed while being on the bicycle, it is important to choose the best way to carry your phone so that it is easily accessible and does not cause any problems while riding.
I will explain some of the most effective ways on how to carry phone while cycling. From using an armband to wearing cargo shorts with mesh pockets, we will go over the pros and cons of each method to help you find the perfect solution for your needs. I recommend using a Roam Bike Phone Mount as it is easily accessible and does not weigh the bike done.
Now, let's explore some of the options.
How Are You Using Your Phone While Cycling?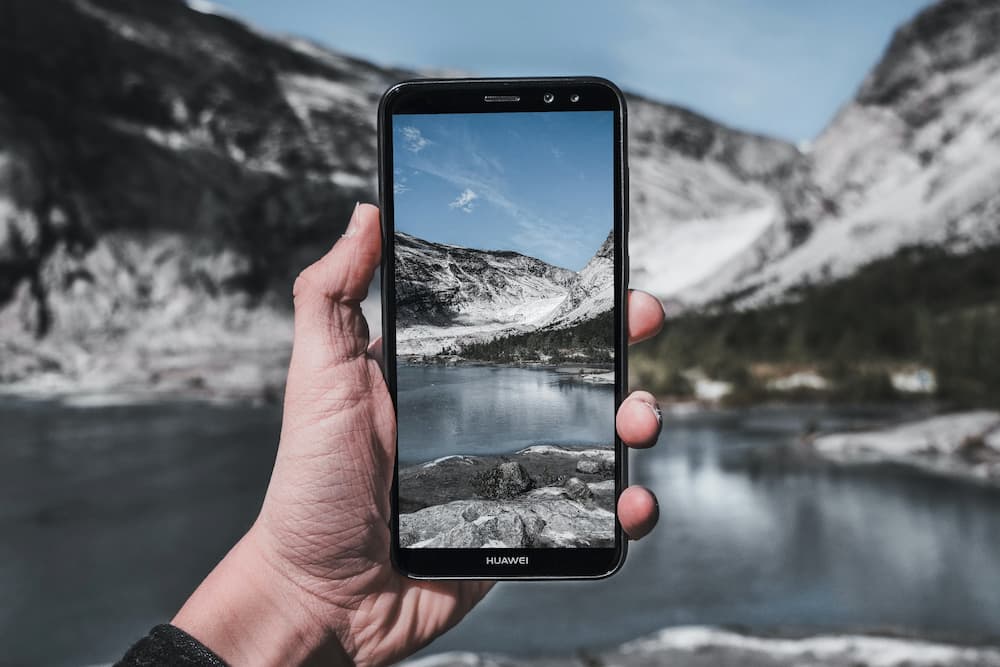 Consider all the ways you are using your phone while cycling. Everyone has different uses for their phone and usage rates – you likely like dissociating from everything while you move or need help navigating the roads.
Whichever it is, weigh your usage scenarios to find the best way to carry a cell phone on your bicycle.
I Do Not Use My Phone During the Bike Ride
It would help if you decided on the perfect way to carry your smartphone so that you don't face any problems while riding the bicycle.
This thing depends on the situation. Such as-, if you don't do anything, you are good to go with either of the mentioned ways.
I Listen to Music and Answer Calls When I Ride My Bike
If you are going to use a smartphone while riding bikes for listening to music and answering phone calls via Bluetooth, then you are also good to go with any of the ways.
If it is wired, consider it before setting up your phone. You should set up this so that the wire does not get in your way of comfort.
Besides, while traveling, many use Google Maps and other features. So, in this case, one needs to keep the phone in a way where the phone will be visible. It would be best to mount it in front of you. And quad lock can be the best option in this case.
I Often Stop and Snap a Quick Picture with My Phone When I Ride in Nature
For all the photography enthusiasts who cannot pass by a beautiful sunset without clicking a snap, it's obvious that the phone needs to be within the cyclist's reach. Keep it someplace where you can retrieve it (safely) in an instant.
What If My Phone Gets Damaged?
If you can't choose the correct way of carrying your cell phone while riding a bike, then there are chances that your phone might fall and crash. To avoid such problems, you must use the correct way to mount your phone while riding the bike.
It is also obvious to think, what if my phone gets stolen? Don't worry; your phone won't get stolen or crashed if you follow the proper steps and cautiousness
How to Carry a Cell Phone on a Bike?
You must have specific equipment and strategies to follow for carrying a cell phone on a bicycle other than in your pocket.
Let's cover some of the most effective ones in this article.
Bike Phone Mount
Among all the bicycle accessories related to housing your phone while riding, this one is the cheapest, simple, and most handy. Users can use it by attaching it to their bicycle using a strap or Velcro.
There are various kinds of sizes and also an all-size-fits option too. With this, you can carry a phone quickly and also do work while riding a bicycle safely.
The phone mount gives easy access to your phone and thus is helpful when you're trying to navigate your way through an unknown place. It also helps you get that perfect click for Instagram.
However, it also calls for attention, easily distracting you during your ride. The mount is right at the front and center of your bike. So, it is exposed to a greater risk of getting damaged during a bumpy ride or a crash.
Phone mounts are best used when going out on a casual stroll with your bike rather than while trekking.
Pros:
Easily accessible
Most secure option
You can use the phone while riding
Looks fashionable
Cons:
Your phone might get stolen if you don't mount it correctly.
Roam Bike Phone Mount
Roam Bike Phone MountCHECK CURRENT PRICE
This phone mount impresses with a durable, heavy-duty silicone net made with premium plastic. Often, these motorcycle accessories barely last as they bend or crack in extreme weather conditions. So, you don't have to worry about that with the Roam Bike Phone Mount.
The plastic grip offers comfort and safety so riders can enjoy their cycling experience. Plus, it is compatible with a wide range of smartphone sizes for your convenience. It's easy to install and versatile, so a great value bicycle mounts overall!
Bike Phone Front Frame Bag
You can easily differentiate a frame bag by its exciting shape. As the name suggests, it is meant to hug the bike's frame and carry your phone inside. You attach the frame bag to the top tube of the bicycle.
Unlike a seat pack or handlebar bag, this option doesn't change a bicycle's balance. You can store your phone quickly in these bags since it will lower the vehicle's center of gravity but not affect its stability. The most common type of front frame bag is the whole front frame bag.
Pros:
Easy access
Always on the bike
It doesn't shift the bike's balance
Cons:
It is small and might not fit all models of cell phones
ROCK BROS Bike Phone Front Frame Bag
ROCK BROS Bike Phone Front Frame Bag Bicycle Bag Waterproof Bike Phone Mount Top Tube Bag Bike Phone Case Holder Accessories Cycling Pouch Compatible Phone Under 6.5"CHECK CURRENT PRICE
The ROCK BROS bike phone front frame bag can hold a phone, a few bike tools, and a tire repair kit. Even though it is a little on the bulkier side, it has space for you to pop in some energy bars there too.
You can use this stylish bag whether it rains or shines as it is waterproof and has holes that prevent it from overheating. The clear screen works perfectly and allows you to go through your notifications while the phone is still inside the bag.
However, you have to be a little wary of this bag. If you are tall, it might occasionally hit your thigh or knee, and if your bicycle frame is too wide, the straps might not fit properly.
Bike Handlebar Bag with Phone Holder
A handlebar or bar bag is a compact option that can accommodate your phone and a few other items. They're a capacious option amongst the others available and can look relatively decent, depending on the model you buy.
While not always the easiest to access, bike handlebar bags are a tried-and-true technique to bring along small essentials on a bicycle ride.
Pros:
Waterproof options available in the market
Often skinny, an excellent choice for when there isn't enough space between the front tire and bars
Comparably cheaper
Easy to use on most bicycles
Different diameter bags are available
Cons:
WOTOW Bike Handlebar
WOTOW Bike Handlebar Insulated BagCHECK CURRENT PRICE
The bike handlebar bag from WOTOW is a great pouch for those who want some extra storage. It has a 4L capacity which allows you to bring many items, such as your phone, wallet, keys, water bottle, headphones, and even a sandwich to snack on.
The bag gives easy visual access to the screen of your phone and is very functional as well. However, be sure to measure your phone diagonally before purchasing this as it does not fit all sizes of phones or tablets.
If the day is unbearably hot, your phone might get a bit warm inside the bag; however, that should not be an issue on a regular day. Overall, the bag has great size and features, but the zipper facing the outside can be inconvenient for some.
Quad Lock
Among all the options, the quad lock is the most secure option as it will mount your phone with the bicycle you are riding. This makes it particularly useful when going out on rough terrain or a bumpy road. It will allow the rider to use the phone whenever he needs it.
One can quickly receive calls and find the correct location while riding a quad lock. Quad Locks also commonly feature a vibration damper which is a game changer when using your phone camera.
The only demerit of using this is that it has a specific cover customized with a quad lock to attach it. Anytime you upgrade or change your phone, you must buy a new specific case connecting to the quad lock. This recurring cost can slowly become a burden, and some people find this complex.
Pros:
Easily accessible
Lucrative options and designs
Easy use of navigator, maps, music, or even phone calls while riding
Most secure one
Cons:
The only drawback is that you need to have a specific cover for a particular model of phone
Quad Lock for iPhone 12/12 Pro
Quad Lock Case for iPhoneCHECK CURRENT PRICE
If you have an iPhone 12, this stylish QuadLock will provide you with the protection your phone needs. The quad lock mechanism on this case is relatively simple, and the metal desk mount stays put while the bike is on the move as well.
With this product, you will not have to worry about your phone flying off while you ride or check your GPS.
Overall, it is a bang-for-the-buck product. It keeps your phone safe while still being accessible, and is durable. You might feel that it is bulky, but it is still worth keeping your phone safe.
Armband
This is the most used product by runners or athletes. You can easily wrap the band around your arm. Armbands usually come in many sizes and materials, so you have many options to select from.
The armband is an excellent choice for triathletes. The armband also minimizes distraction as it is not right in your face. Hence, many cyclists use this for its easy availability and budget-friendliness.
The major drawback of this is that it restricts the use of cell phones. You can't use your cell phone as a bike computer as it does not allow the user to see the screen.
Also, there are better options than armbands for riding on terrains, as you cannot use your phone to navigate your way around. It is uncomfortable during a long ride, as it is tightly wrapped around your arm.
So, many people prefer to have something other than this as their support.
Pros:
Most handy for athletes and runners.
One can easily listen to music and receive calls via Bluetooth headphones
Cons:
It restricts the use of mobile phones if one does not use Bluetooth headphones
You can't use Google navigators and maps while riding a bicycle using an armband
Haissky Armband for Cyclists and Runners
Running Armband with Airpods Bag Cell Phone Armband for iPhone 12/11 Pro /11/XR/XS/X/8, Galaxy S9/S8 Water Resistant Sports Phone Holder Case & Zipper Slot Car Key Holder for 6.5 inch PhoneCHECK CURRENT PRICE
The HAISSKY armband features an extra-sensitive touch screen that might be a bother to some while being a blessing to others. The product is easy to use, and almost all kinds of phones fit into it. It adjusts to the movement of your body as well and does not move around.
It does not cut off your circulation either, however, there are two things you will need to be wary of. First is that there are better choices for plus-sized cyclists. And, second is that the Face ID does not work when your phone is inside.
However, this armband has reflective strips, which are excellent for cycling in pitch darkness. And, you can even put a few essentials like your keys, cards, and headphones in it.
Jersey Pocket
Anyone wearing a cycling jersey can use jersey pockets as their greatest friend. The jersey pocket offers quick and easy access to your phone; thus, it is one of the most popular ways of carrying your phone. It's super handy, and it's also cost-friendly. This might be the best option for you if you have a small phone.
But for the big phone users, there might be better options as the phone might pop out while riding the bicycle, leading to losing your valuable phone. This makes it very risky as it could also be a hazard to bystanders and other cars on the road.
Sliding a big phone also bulks up the pocket and takes away style points. The major drawback is that it will reduce the utilization of the phone while riding.
Still, it's a great option.
Pros:
Best for smaller phones
Easily accessible
Cost friendly
Cons:
It reduces the scope of using phone during the bike ride
Your phone might fall and get crashed.
Your phone might get stolen too.
Silca Borsa Jersey Pocket
SILCA Borsa ECO | Water Resistant Travel WalletCHECK CURRENT PRICE
The SILCA Borsa Eco travel bag is a stylish but functional option for the adventurous. It is lightweight and water-resistant, made with a combination of recycled leather and ballistic nylon, leaving you carefree about your phone and the earth's health.
Secured with sturdy YKK zippers, the bag has a spacious design, filled with pockets to keep all your essentials organized. Moreover, it fits comfortably into jersey pockets and doubles as a wallet in which you can put your money and keys.
Cargo Shorts
Usually, the cycling shorts did not have any pockets to carry the phones. But various brands have finally designed cargo pants with mesh pockets allowing the cyclist to hold the phone conveniently.
The major drawback is that you cannot use the phone at all while riding the bicycle in this case. This is also not a stellar option for the more fashion-forward due to the prominent bulge created by the phone.
It is also not the most secure option, as the phone is prone to slipping out or even getting stolen.
Pros:
Easy accessibility
Cost friendly
Cons:
The phone is not secure enough
The phone might fall and get damaged.
It limits the use of phones by a vast amount.
Cerotipolar Cargo Shorts
CEROTIPOLAR Thermal Fleece Cycling Tights, Bibs Tights, Bike Bibs Pants for Fall and Cold WinterCHECK CURRENT PRICE
CEROTIPOLAR cargo bib shorts are made with a thermal fleece fabric that keeps you warm even during fall and winter. The best part about these shorts is that they have two cargo pockets at the front to carry your phone or wallet and two rear pockets to hold repair gel or even a spare battery.
They are streamlined to achieve aerodynamic perfection. So, you won't even have to worry about going out at night as it is lined with reflective tapes.
Bar Bag
Among all the products, this one will allow you to carry your phone and some essentials. So, it's a good choice for women cyclists. There are various designs as well as color ranges.
You can fix it with the bicycle according to their need. The bar bag sits right under the handlebar, thus will always be very accessible and easy to carry. Being held securely inside a bag, rest assured that your phone will be in safe hands.
The downside to maximum security is that you cannot access your phone. This means you can't use it for navigating or showing off how much fun you have on social media.
Pros:
You will be able to carry more stuff
Your phone will be in a secure place
Your phone will not get damaged
Cons:
It will fully restrict the use of phone
You will not be able to use navigation, maps, etc.
ROCK BROS Bike Handlebar Bag
ROCK BROS Bike Handlebar BagCHECK CURRENT PRICE
This ROCK BROS Bike Handlebar Bag effortlessly attaches and detaches from your bike. It can carry more weight than a conventional under-seat-mounted kit, and can even be used as secondary storage.
A great thing about this is that you won't even feel the extra weight during every bike turn. It has a lateral zipper pouch that allows you to have access to a slot to keep other stuff, like your wallet or car keys.
The product itself is lightweight, but the Velcro on it is weak and you might need to tie it with cables to secure it.
Backpack
A commuter backpack is one of the most classic options because it gives more space than other accessories. A backpack offers the most security, too, as there is a very minimal chance of losing your phone if you remember to zip your bag correctly.
The additional weight of the phone will also not be noticeable due to it being dispersed in the bag.
You can carry all the necessary things in it, but you can't use the phone while riding. The backpack is a relatively big and heavy object. It may not be the wisest choice to carry it around for a short stroll with your bicycle.
Though it's a very traditional way for cyclists to carry things, still it's a flexible medium for cyclists. Because we all know, old is gold.
Pros
One of the safest options to carry your phone
It is more functional as it carries many other accessories too
Disperses the weight of goods, making it easier to carry
Cons
Not a feasible option for a short journey
It will cause you to sweat heavily during a humid day (a cycling backpack will make you sweat less)
Cannot use the phone for navigation
Targus Travel Laptop Backpack
Targus Travel Laptop BackpackCHECK CURRENT PRICE
Anyone can rock the Targus Travel Laptop Backpack because of its unique and stylish unisex design. The bag fits a ton of stuff with its extra deep pockets; you can carry your laptop and charger in it too. And the main front pocket folds down the entire way and has mesh pockets for smaller items.
The front pouch pocket is not as deep, so that might bother a few. However, the laptop compartment has both front and back padding. And there is a little hole in the side zippered pocket for your headphone wires to come out so that you can listen to music on the go.
If you are riding your bike to school, this bag is going to be perfect for you as you will be able to fit everything inside.
Front Bike Basket
This one is a traditional way. Usually, many bicycles have a basket in front of them to carry the usual things. You can also carry cell phones as well as other things while shopping.
The open design allows you to access your phone anytime and keep an eye on it.
But it has a risk of losing your precious cell phone. As straps do not secure it, your phone can slip out of the basket anytime you take a hard turn or land after a big bump.
Pros
Offers easy accessibility
You can carry other small essentials too
Cons
Not highly secure
The phone is prone to slipping out
It can act as a distraction
Not the most aerodynamic
Retrospec Bike Basket
Retrospec Apollo Detachable Front Bike BasketCHECK CURRENT PRICE
The Retrospec Front Bike Basket is an excellent budget-friendly option for those who cannot lug around a heavy backpack all day. You don't need racks or screws, as they will sit right on the handlebar while looping around the center post.
So, you can keep your phone, keys, lock, and water bottle in the basket and ride your bicycle without worries. You can even take it grocery shopping with you if you have a lot of things to carry.
Affordable, well-made, and easy to install, the bike basket gets the job done. One thing you will need to be careful of though is that if you keep anything important inside it, you will have to tie it down as bumpy rides might move them around too much.
Ending Notes
When choosing a way to carry your phone while cycling, firstly you should know it is crucial to be done correctly to prevent it from being stolen.
If you do not use your phone while riding, any of the described ways of transporting your phone will work for you. If you answer calls or use your phone to navigate while cycling, you then need to consider the wire placement for the headphones and use a Quad Lock.
Choosing the correct way to carry your phone is also necessary to prevent damage, and several equipment options such as Haissky armband, jersey pocket, and cargo shorts are available to cyclists. I advise getting a Roam Bike Phone Mount because it is lightweight and easily reachable. To avoid accidents or theft, cyclists must also be cautious of their surroundings.