Best Banana Seat For Bicycles Reviews & Buyer's Guide [2023]
While watching any shows or movies of the 60 or 70s' or based on that period, have you noticed the kids riding a small bike with an unusually long handlebar, a larger-than-usual seat, and an upside-down U-shaped bar at the rear known as a sissy bar?
Even in the mafia, old crime movies, or series, the kids often watch the neighborhood riding similar bikes. These bicycles resembling chopper motorcycles are known as wheelie bikes.
Those vintage bikes have now become a prized possession for collectors. However, one particular feature has got new life recently for comfort bicycle riders. The Banana Seat! Remember how the seats of the wheelie bike are unusually long? Well, when you look at the saddle from the side, it resembles a banana because it is curved and narrow in a certain way.
If you are already all riled up about these stylish vintage seats, please carry on to the last. You may find all the information you will need for making an informed decision on your quest to find the perfect saddle for your bicycle.
Best Banana Bicycle Seat Reviews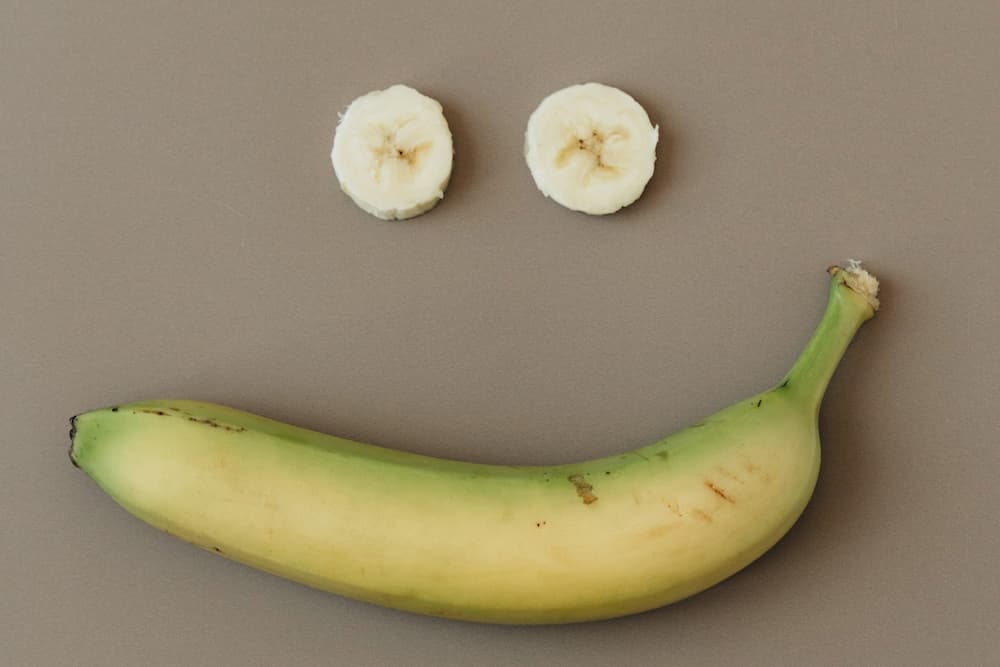 In this section, we'll review some of the best banana seats available on the market. Go through the reviews and find the one you need.
Lowrider 26″ Bike Banana Saddle With Silver Stripe
This black with silver striped banana seat for a 26-inch bike is a classic one from Lowrider. It might just be the design whenever you think of a banana saddle. The seat sparkles and is only in the right spot where it doesn't look childish, too fancy, or trying too hard. This is the banana saddle that your kid wants to see.
Features:
The Classic Look
Glossy Finishing
Cover made of Vinyl
Very Firm
Pros:
Remains new for a Long time
Cons:
Low padding might feel hard
Fenix Cruiser Vinyl Banana Seat Black with Red/Yellow Flames
Remember about the banana seat being a showpiece and how everyone can see to appreciate the design? This flaming design from Fenix is perfect for the kid to stand out. Cruising with the 26-inch beach cruiser banana seat around the neighborhood equipped with flaming seats will surely turn the eyes. With banana bikes and these seats, you will only need a motorbike jacket to get into a biker club.
Features:
The Flaming Design.
Cover made of Vinyl.
Comes with a Sissy bar.
Firm Padding.
Pros:
Gets you a lot of compliments.
No need to buy extra hardware for fitting.
Cons:
The saddle might feel hard to sit on.
Alta 26″ Bicycle Banana Saddle
Have you heard a single solid color is a new trend? You do not always have to stick to the classic, old, tested designs. It is okay and exciting even to test out unique and colorful designs. That is why Alta brings a banana seat for 26 inch bike. And they bring it in 5 different solid colors.
Features:
5 Colorful Covers are available.
Cover made of Vinyl.
Firm Padding.
Pros:
Complete a set with your friends.
Cons:
The saddle might feel hard to sit on.
Alta Bicycle Banana Saddle
Alta 26″ Bicycle Banana SaddleCHECK CURRENT PRICE
Alta has their banana saddle for a 26-inch bike. It's made out of vinyl. The solid colors and basic design might seem too simple. But nothing beats the old-school look.
Since it is a simple saddle, it would take you a few minutes to install. There are no complex mechanisms involved with this banana saddle. The broad seat allows you to sit comfortably. Whether the road is smooth or rough terrain, you won't be sore after riding with this saddle.
You have different color options for the seats. They would look good with any bicycle. The solid and bright colors can certainly add some character to your bike.
Features:
For 26 inch bicycle
Made from vinyl
Simple and classic design
Different colors available – black, white, red, blue, green
Pros
Cons
It might feel hard to sit on
Sunlite Polo Saddle
SUNLITE Polo SaddleCHECK CURRENT PRICE
Sunlite has a long line of products associated with bicycle accessories. So if you are a bicycle enthusiast, there is a high chance you have heard the name. Well, if you haven't, we can assure you that you can trust this company.
This Polo Saddle from Sunlite comes with a simple design that would look great on any bicycle. The installation mount is also quick and effortless to set up. You won't have to dig inside your toolbox for any rare tools.
The seat offers adequate space for the rider. You can perch on it relatively comfortably. You will face no discomfort on long rides, no matter how rough the road is. Turn your bicycle into a banana bike in no time with this classy saddle.
Features
Universal
5 inches long
10-inch distance from the seat post to the sissy bar
Unisex bicycle seat
Old school design
Pros
Comfortable padding
Easy installation
Cons
It could use a little more padding
Sissy bar not included
Sunlite Classic Polo Saddle
SUNLITE Classic Polo SaddleCHECK CURRENT PRICE
Sunlite has another affordable option for your bicycle that has its perks. The Classic Polo Saddle has a vinyl cover to protect it from harsh usage. When it comes to aesthetics, vinyl might not be your first choice. Vinyl doesn't look the best on seating trims, but it more than makes up for that in other departments.
With steel rails supporting the structure, you can be sure of the saddle lasting for a long time. The installation process is not much of a hassle.
Bike saddles are bound to get dirty, especially if you go on long and frequent rides. Leather bike seats are trickier to clean since you have to be very cautious not to let moisture damage the surface. But vinyl seat covers are a breeze to clean, and you won't have to worry about seeing signs of wear anytime soon.
Features
Universal
Durable steel rails
Vinyl seat cover
Comes with a pleated finish
3 different colors are available – blue, black, and red
Pros
Affordable
Easy to maintain
Not susceptible to wear and tear
Cons
Not great for long rides
Comes without a sissy bar
CDHPower Banana Saddle Seat
CDHPOWER Banana Saddle SeatCHECK CURRENT PRICE
With a U-frame included in the package, this Banana Saddle seat from CDHPower is suitable for not just a regular bike but also motorized ones. You can mount this seat on any 20-26 inch bike. The sissy bar provides extra support for the rider. They can recline on the bar while riding the bike for a long time.
You get all the necessary nuts and bolts with the seat. All you need are some basic tools to mount the seat in no time. You can make slight adjustments to the U-frame to get your preferred recline angle.
Since there is more than one color option, you can choose according to your preference. The striped finish can add some style to your bicycle without making it too flashy. So enjoy long rides with this Banana Saddle seat from CDHPower.
Features
Suitable for a 26-inch cycle and other sizes
It can be used with both standard bicycles and motorized ones
Accessories included
Different colors to choose from
Pros
Easy installation
Sissy bar included
Cons
Could use more cushioning
Fenix Cruiser Vinyl Two-Tone Banana Seat
I would say this banana seat from Fenix Cruiser looks more like a boat than a banana. It features a more modern design with its black color on the top and white on the side. Coming straight from Taiwan, the 26-inch beach cruiser banana seat is also for people who like their seats to be on the plushy, cushy soft side.
Features:
The modern look.
Thick Padding.
Cover made of Vinyl.
Comes with a Sissy bar
Pros:
More comfortable to sit for extra padding.
No need to buy additional hardware for fitting.
Cons:
The white sides may get dirty fast.
Banana Seat Buyer's Guide
I believe banana seats should be the default choice when it comes to bicycle saddles for kids. Besides them, how about a banana seat for a 26 inch bike? Should teenagers opt for these unusual seats? Should you dare to install a banana seat on a beach cruiser, maybe even on your mountain bike?
Carry on as we took upon the voyage to find all the answers to the mysteries.
Buy the Right Size Bicycle
Before we delve into the ever-confusing world of bicycle seats, first, we need to make sure you have the right size bicycle. Have your teenagers ever complained that they don't feel comfortable while riding the bikes, or they find it hard to ride cycles, and you thought that they are growing to be lazy kids?
Well, guess what, just any bicycle won't do for even casual cycling. You need to understand that each body is different, and cycling is a full-on physical sport. Your seat needs to match your body structure. Incorrect bicycle size may even lead to fatal injuries on the road as it hinders maneuverability to a lot. To know the correct bike size, you need to know how a bike is measured.
You must have heard people talking about 20-inch bikes, 60-centimeter bikes, or for this, the banana seat for 26 inch bikes. So, why are there different kinds of sizes! Because cycles are measured differently based on who is riding them and their riding style. The adults' bikes are measured by frame sizes.
However, we measure the wheel size for the kids. Then again, for a road bike, which most of us will buy, the size is expressed in cm; a mountain bike is called in inches. The inseam, or inside leg, and height are most important for knowing the bike size that will work for you when you are riding on the road. You want around one inch of gap between your inseam and the top tube of the cycle.
On the flip side, off-track riding needs more hand and leg maneuverability, and you will hardly put down your legs on the road, even you will not be sitting on the Saddle that much. So, mountain bikes are matched with the rider's height. The frame sizes do not usually go for as much as 26-inches, so when you hear about a banana seat for a 26 inch bike, you can safely assume that it is the wheels' size.
26-inch bikes are for teenagers who are around 4'10". If you have a fast-growing teenager of more than 5'0″, it's time the kid gets a proper road bike.
Why You Should Care about Bike Seats
There are only 5 touchpoints while riding a bicycle: the pair of hands & legs and the bicycle seat, or as it is called "the saddle." You might know the Saddle as being the equipment that helps you ride-on animals. If you are into the equestrian world, you might know how important a component the saddle is.
People spend hundreds of dollars to buy better saddles ideal for riding. Like horses, the bicycle requires a saddle for better comfort, grip, and efficiency. The 2-wheeled beast under you needs almost the same taming of importance as horses. Ideal posture and sitting position are a must all the time, and even more so for riders.
The numbness you feel and accept as part of riding is in no way suitable for you. If you are not sitting correctly on the sit bones. Instead, the pressure is being applied to the pubic bones, you, my friend, are in trouble. The sensitive nerves and blood vessels getting affected, and having low blood flow can chronically damage your pubic region. So before long, you must find the ideal fitting bike seat for you.
Finding the Right Bicycle Seat
So, we have discussed how the sit bones are the ones that should evenly sit on the seat; not any other parts should be under pressure. The distance between the sit bones or the scientific name that your doctor might call Ischial Tuberosity, is often measured to find the saddle's right.
If you look closely at the saddles, you will notice that, as a matter of fact, two portions, one on either side, are risen up, welcoming your sitting bones. The saying is that if the width between the bones is more, then you will need a wider saddle. However, that's not all. The riding position has a lot of opinions on this matter.
We can bore you with all the details on measuring your sitting bones and all that, but it doesn't matter that much, to be really honest. What matters most is that you need to find a saddle that supports your bones and in no way affects the pubic area or the soft tissue.
While you are at it, also select the one that provides the firmness you can trust. There are tens of saddles for you to choose from, racing saddles, comfort saddles, mountain bikes with banana seats, gel saddles, cutaway Saddle, leather saddles, noseless saddles, cushion saddles, our favorite 26-inch beach cruiser banana seat, and more. All of these have their own situational usage.
To really find "the one," there's no other way than going all-in. You will need to check the saddles on your own. Go to the shop, and try out multiple saddles. Ask the shop for trial periods, and then you will know which saddle is made just for you.
Understanding the Banana Seat
Saddles will eventually wear out, and you must change your saddles if it has started giving out. This doesn't mean that you should not check the quality of the saddles before buying them. For understanding the quality, you must know what your saddle is made of. Three separate parts come together to form a complete saddle.
The saddle starts with rails. It is the connecting part between the saddle and the bike. Typically, the rails have two rail bars parallel to each other and form a nose at the tip. The aftermarket rails are usually made of steel or aluminum. Rails can also be constructed using titanium, magnesium, or carbon fiber for better performance and durability.
The road bicycle seats we see around us mostly have hollow rails, and some are solid. Nowadays, some bikes have i-beam seat tubes and posts. Inevitably, those bikes also need i-beam rails.
Then, at the core, the saddle has a shell. The shell makes the saddle as we see it. It gives shape and curves. On the low-budget saddles, the shells are made of molded plastic. At the same time, the higher budget allows using carbon fiber or nylon. The shell has holes in place for attaching the rails.
On top of everything comes the cover. You can't just sit on a piece of plastic or nylon and expect to ride for hours. The cover provides your butt the comfort it needs. The cover usually is padding made of foam, gel, fabric, and lycra. There are also options like vinyl, artificial leather, or genuine leather.
Without any doubt, genuine leather provides the most comfort as it can shape according to your weight, shape, and position. However, leather is also costly and gets damaged if it comes in contact with water.
You can also find saddle, which has in-built suspensions. The suspensions help reduce the shaking and vibration that comes to your body due to uneven roads, bumps, etc.
Why Banana Seats?
Now, hoping that you understand how important the bike seats are, you will be choosier and actively try to figure if your seats are comfortable enough. Previously, we discussed how there are 10s of saddle options for you to choose from.
Maybe bike saddles are not as versatile as horse saddles. Still, the industry is evolving. You can even find a mountain bike with a banana seat. So, why would anyone go for the old vintage banana seats, bypassing all the new, modern options?
Cruising with Style
The typical bike seats get buried underneath you. For all that people know, you might not even have a saddle and might be riding the bike sitting on the seat bar. Believe me, it is not as absurd as it sounds. Then, why does it even matter if the saddle is visible or not, you may ask?
With the aesthetic, feeling good for yourself, and having everyone's attention also comes the point of care. For that, go for a 26-inch beach cruiser banana seat. When you know people are noticing, you will feel more aware of your sitting arrangement. Remember to check whether the seat is suiting you or not. You won't probably use a worn-out one. We all know what a hazard that can be!
More Space for Trial
Now, we could straight up say that banana seats are the most comfortable bicycle saddle out there, but we know anything with the "the" is an outkill. Comfort varies between all, and only by trial can you find your sweet catch. The banana seat offer is that you get much more space to try out different sitting positions.
The Seat that Serves Two
While writing the heading, I was about to talk about how you can easily detach the banana seat and then use it as a regular seat to sit in your garage, at camping, outdoor picnic, etc.
Then, I realized this large seat could actually serve two persons at the same time! How many times have the kids at your home wanted to ride in the cycle with you?
Frequently Asked Questions
Are banana seats comfortable?
If comfort equals more sitting space, wider body, and thick paddings, then, yes, banana seats are among the most comfortable bike seats. However, comfortability actually varies from person to person. Banana seats allow you ample space to try out different sitting positions.
If you feel adventurous, you can try to install the banana seat on your mountain bike. You may find out that it is a more comfortable setup than other options.
How do you install a banana seat?
Installing a banana seat is almost like replacing regular bike seats. The difference is that for a banana seat, you will need a sissy bar. Among others, Fenix provides the sissy bar along with the seats. You need to attach the upper part of the sissy bar with the seat and the lower open-end portion with the screws on the cogset. The seat post will slide into the saddle rail easily. Tighten the nuts at the position you deem fit.
What is a banana seat bike?
Banana seat bicycle, commonly called wheelie bike, is a bicycle with an unusually long handlebar, a larger than usual seat with wide to narrow curves, and an upside-down U-shaped bar at the rear, a sissy bar.
This bicycle resembles a chopper motorbike, while the long seat with wide to narrow curves looks like a banana.
Read more: Best Banana Seat Bike Reviews & Buying Guide
Conclusion
If you are one of the comfort bicycle riders who likes to roam around on your bicycle, chill with it, and enjoy nature and the outdoors on the bike, then you should give the banana bike a try at the very least.
You can even modify the mountain bike with a banana seat to go on an outdoor adventure while having the option to sit lavishly on the bike.
Do you know where else it is fun to ride the cycle? On the beach! Try out a banana seat and enjoy roaming with comfort.
Related Articles