Where To Buy Cycle Parts In Los Angeles & Burbank | Best LA Bike Shops
If you live in the Greater Los Angeles area and you are searching for 'bicycle parts near me', here you will find a quick overview of the best bike part sellers in the vicinity.
Bicycles come in many different models with different specifications. If the wheel isn't of the proper measurement, you will feel uncomfortable riding it. Some cycles require unique chainrings which are hard to find. For this, you must find the best shop for your bicycle which will not only provide you with the best parts but also will ensure good maintenance. If you live in California, sweating over not being able to find a good shop for cycle parts, this article will surely come in handy!
Being a bicycle enthusiast means ensuring the absolute best for your vehicle. This goes without saying that any machine needs proper maintenance to maintain its longevity. The parts get worn out with use, their benefit goes null with time and ultimately it harms the bike. In other cases, you may look into upgrading your bicycle with better equipment as well.
Without further ado, let's look at the best bike shops that sell cycle parts in California!
The Recyclist Bike Shop (Los Angeles)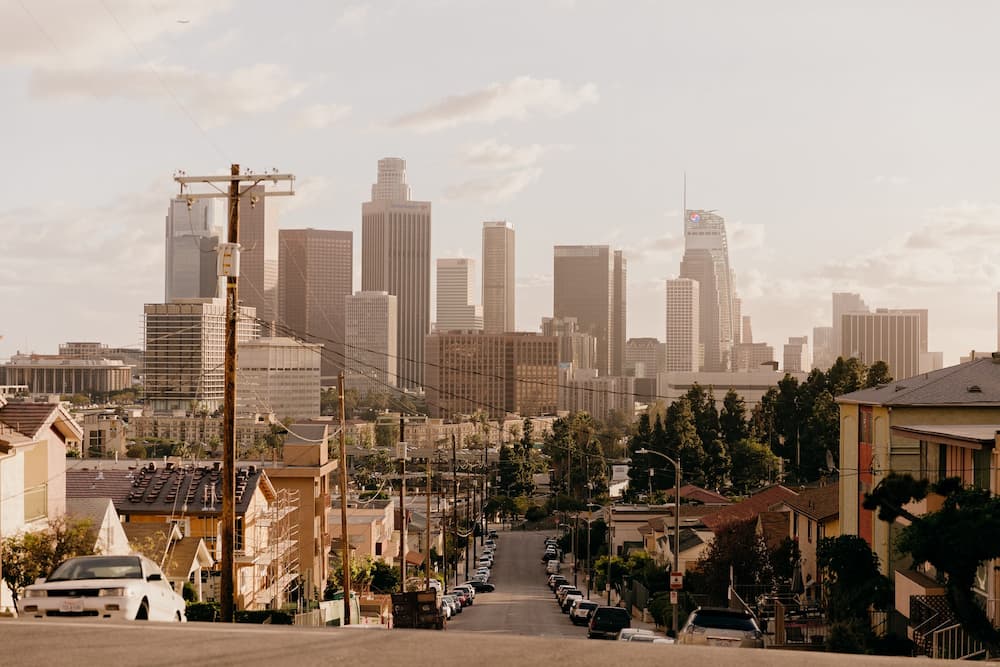 You can find The Recyclist Bike Shop in Los Angeles, CA. From them, you can pick any new or used bikes from one of the best collections of bikes! They sell not only road bikes but also hybrid ones, single speed bikes, folding bikes, mountain bikes, and cruisers. They can change that rear light of yours that hasn't functioned properly in a while! Plus, they can install bike seats for babies!
The Recyclist Bike Shop offers the lowest rental price – both daily & weekly – in all of CA which starts at $10/day.
Website:  http://therecyclistbikeshop.com/
Address: 13106 W Washington Blvd, Los Angeles, CA 90066, United States
Phone: +1 310-993-5727
Go Green Bicycles (Burbank)
Go Green Bicycles carry out their business with a passion for bicycles and with the promise of helping the ones that share that passion. You will find them at 118 E Alameda Ave, Burbank, CA 91502. Their mission is to serve the customers with quality service while being affordable. Their wide range includes road bikes, electric bikes, mountain bikes, folder bikes, comfort bikes, etc. Their staff is well-trained, knowledgeable and professional, and they will ensure a great service for your bike!
Website: http://gogreenbicycles.com/
Address: 118 E Alameda Ave, Burbank, CA 91502, United States
Phone: +1 818-845-6381
Related reading: Can A Bicycle Get A Speeding Ticket?
Burbank Bike Shop (Burbank)
If you are passionate about BMX bikes and need the cycle parts in California that are hard to find, then this is your shop! This 1974's establishment at Burbank, CA is one of the most popular in the area with 112 reviews and a 4.5-star rating on Yelp! Apart from their specialization in BMX bikes, they offer mountain, hybrid, road bikes and also have great bikes to offer for children. They also provide maintenance services that include tune-ups, gear adjustments, tire replacement, etc.
Website: http://www.burbankbikeshop.com/
Address: 4400 W Victory Blvd, Burbank, CA 91505, United States
Phone: +1 818-848-6177
I Martin Bicycles (Los Angeles)
Their range promises kid's bikes to Tour de France bikes. They not only provide a great range of branded bikes but also have a wide selection of bike parts to meet your needs! The best part is that they have a great collection of proper shoes and clothes as well! And the perks do not stop there. They also have nutritional foods for you.
The best bike mechanics are at I Martin Bicycles. They provide walk-in repairs, tire replacement, minor adjustment without appointments but bigger jobs are done on a first-come, first-serve basis. Hence, they encourage to set an appointment first.
Website: https://www.helenscycles.com/
Address: 8330 Beverly Blvd, Los Angeles, CA 90048, United States
Phone: +1 323-653-6900
Budget Pro Bicycles (Los Angeles)
This family-owned shop at Los Angeles, CA was founded in 1979 to spread the love of bikes among the community. They provide beach cruisers, road bikes, hybrids, BMX, etc. They also have a vast range of supplies to meet your every need and to maintain a great shape for your bike! If your bike is purchased from their shop, you will receive a minor tune-ups service guarantee as well!
Website: https://www.budgetprobikes.com/
Address: 2750 Colorado Blvd, Los Angeles, CA 90041, United States
Phone: +1 818-243-3973
El Maestro Bicycle Shop (Los Angeles)
This shop specializes in custom-building bikes. If you like different parts of different bikes and want to enjoy all the grand specifications in one bike, this is the shop for you. They will not only assemble the bike for you but also provide quick tune-ups, repairs, safety checks, etc. They have great customer reviews along with a 4.5-star in Yelp!
Even you are a beginner or an advanced cyclist, you will always try to ensure that your bicycle gets the best care. These shops will surely offer the required cycle parts in California and help you care for your machine-friend better.
Website: https://www.yelp.com/biz/el-maestro-bicycle-shop-los-angeles
Address: 806 S Main St, Los Angeles, CA 90014, United
Phone: +1 213-627-0580
Frequently Asked Questions
Where can I buy used bicycle parts in Los Angeles?
Coming soon!
Related Articles