Best Cycling Balaclava 2023 Reviews & Buying Guide
biIf you're cycling in winter and so cold that even neck gaiters can't warm you up properly, then it's time you switched to balaclavas. Balaclavas look like any other neck gaiter out there. Even then, it's considered a completely different accessory. Why? It's because these are much thicker than the regular neck gaiters.
In this article, we'll take a look at the top products that you can get right now. There are thousands of products on the market, and if you're confused, this guide will surely help you narrow down the choices. We'll also share some tips that'll help you pick what's best for you. So, let's get started!
Best Cycling Balaclava Reviews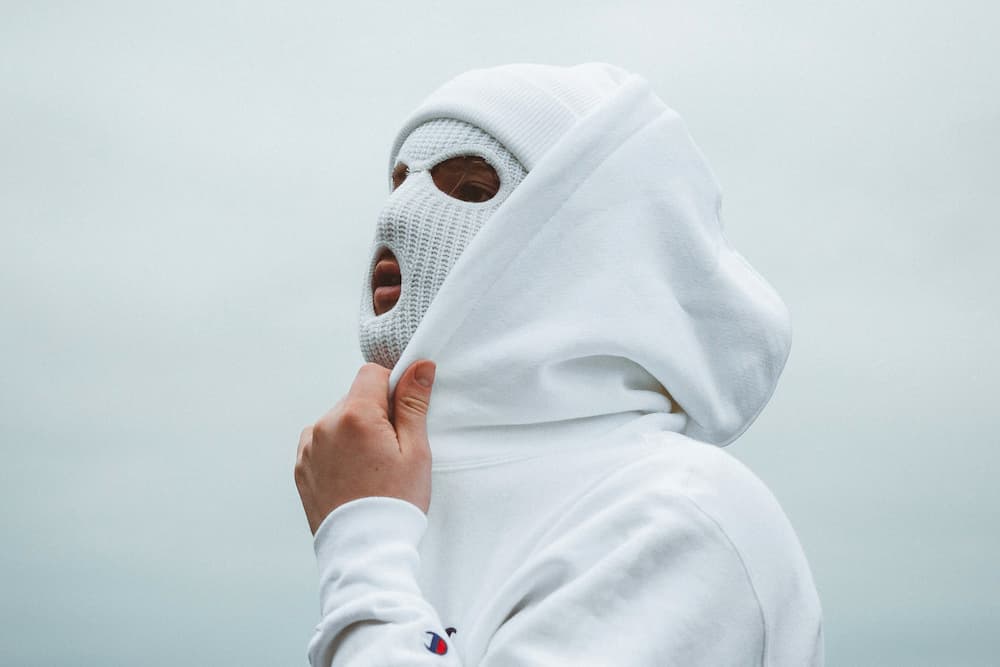 Here is my list of the best balaclavas you can wear under your bike helmet for cycling in the winter cold.
Minus33 Merino Wool 720 Midweight Balaclava (Popular Merino Balaclava)
A lot of cyclists prefer headgears made of Merino wool, and there's enough reason behind that. Merino wool is very comfortable and light. Even if these aren't ultra-thick, they can provide a decent bit of heating, thus making them suitable as winter wear.
If you're looking for something made out of Merino wool, we would suggest this one from Minus33. This quality Balaclava is made of 100% Merino wool. It's very soft and super comfortable. You can machine wash this, so it'll be very easy to maintain.
What's more, is, this is designed to fit all sizes. So, you won't have to worry too much about the fit. It's designed to cover your ears, mouth, and nose. The edges around the opening will be tight on your skin, so it'll be airtight. This is definitely one of the best merino balaclavas for cycling.
Product Features:
Made of 100% Merino Wool
Super comfortable
Soft, lightweight fabric too
Machine washable
SUNLAND Lycra Fabrics Balaclava (Great Thin Balaclava)
Next up, we have the thin and light balaclavas from Sunland Lycra. If you find regular balaclavas too heavy for your liking, then that's because of their thickness. A good alternative that can save you from this is getting a relatively thinner balaclava. Due to the reduced thickness, the weight of these is much lower.
However, if you're going to bike in a harsh winter climate, then these won't be useful for you. A thinner bike balaclava won't be able to warm you as well as a regular one.
Then again, if you're already using a winter bike helmet that's designed to keep your ears warm but it's not enough for you, then you can get one of these to wear under the helmet. The thin balaclava won't be uncomfortable, and combined with the helmet, it can provide the level of warmth you're looking for.
Product Features:
Available in different color variants
Can be paired with a winter bike helmet
Extremely lightweight
Can be worn as either an open or closed balaclava
The Friendly Swede Balaclava
The Friendly Swede Balaclava is a headgear that offers optimum ventilation while keeping you warm even in the coldest winter. This is a great choice for you if you find breathing in regular balaclavas challenging. As these come with breathable portions, you can use them even in spring and autumn.
Due to the lightweight and thin build, these can be worn under a helmet as well. So, if you're looking for an accessory to combine with your helmet, then this is one of the best cycling balaclavas that you can choose from.
The fabric that it's made of is lightweight, quick-drying, and machine washable. This will let you wash it daily and use it the next day. If you don't want to buy two balaclavas for using them daily, then you should go with this one. It will dry overnight, so you won't have to get another one.
Product Features:
Versatile can be worn in many ways
Can be used with helmets
Quicky drying and machine washable
Offers proper ventilation
GORE WEAR Unisex Windproof Balaclava
The Gore Wear Unisex windproof balaclava offers everything the name implies, and more. It will fit both men and women properly and without any hassle. The stitches on this balaclava are anti-fray and durable, and you won't have any problem related to tearing if you're careful enough.
This is a windproof balaclava, so it will keep ears warm properly. However, there are tiny perforations on the position of the mouth so that you can breathe easily. This mask will keep your face warm without restricting the airflow in your mouth and nose.
Due to the special craft of this balaclava, you can use this in any weather. It's very stretchy, so you shouldn't face any trouble fitting this properly.
Product Features:
One size to fit all
Warm and windproof
Thin and can be worn under helmets
Perforations to aid in breathing
TRAILSIDE SUPPLY CO. Balaclava (Affordable)
Looking for the best balaclava for cycling that also offers one of the best looks? Then you should consider these from Trailside Supply Co. This polyester balaclava comes in ten different colors, so you'll be able to pick one that suits the rest of your outfit.
These reusable polyester masks can be washed easily as well. These are breathable and moisture-wicking, so you can expect a more comfortable experience from them. As they are breathable, you won't sweat as much. Then again, even if you do, the moisture-wicking property of these masks will keep you cool.
You can use these for cycling, snowboarding, jogging, as well as fishing, making them truly versatile. If you're looking for something useful, versatile, and stylish, then you should go for these.
Product Features:
Available in ten different colors
Breathable and moisture-wicking fabric
It Will keep you cool even after hours of usage
Windproof
Related reading: Best Cycling Neck Gaiter Reviews & Buying Guide
Cycling Balaclava Buying Guide
Getting the best cycling balaclava for yourself can be quite challenging. However, if you know what to look for, this can get much easier. In this section, we'll discuss the factors that you need to focus on for spotting a balaclava that's suitable for you.
Sizing
Most of the modern balaclavas come in one size that fits all. However, this might not be the case with every one of them. Then again, whether a balaclava will suit you or not also depends on your facial structure. This is why you should check if the size will fit you or not.
As you'll be shopping online, you won't get the chance of trying the balaclava on. However, you can check out the user review section to see how it fits other people. Amazon also lets you inquire directly from the seller; we recommend trying that out too.
Coverage
Do you want the bike balaclava to cover only your head and ears? Or do you want it to cover your nose and mouth too? Different balaclavas can provide a different experience in this case. While some balaclavas are designed to cover up to your nose, others will cover only your head and ears.
Then again, some of the balaclavas are designed specially so they can be worn in different styles. If you don't have a preference, we recommend getting these so you can switch it from an ear warmer to a neck gaiter anytime.
Material
You'll find balaclavas made of Merino wool as well as polyester. Merino wool is a much better choice for those who are looking for soft and comfortable headgear. On the other hand, if you want something that'll endure years of wear, then you should pick something made of polyester.
Frequently Asked Questions
How to prevent glasses from fogging with the balaclava on while riding a bicycle?
There are multiple ways of preventing fogging on glasses while using a balaclava. This is a common problem most balaclava users suffer from, so no need to panic if you're facing this. Some of the easiest ways of fixing this problem are:
Use a nose clip to tighten the edge of the balaclava above your nose. This will prevent the air from leaking upwards onto the glasses.
Use anti-fogging wipes. You can buy one-time-use wipes, or you can go for a reusable microfiber cloth.
Tuck the mask in. This will create an additional barrier that'll prevent the moisture from leaking upwards
Wash the goggles in soapy water and air dry them before you put them on. The presence of soap molecules can inhibit the build-up of fog.
Related reading: How To Keep Your Face Warm When Cycling In Cold Weather
Conclusion
These are the best cycling balaclavas that you can buy for yourself right now. I recommend bagging the one you like ASAP – they tend to go out of stock fast because you have to compete against snowmobile riders, skiers, and other outdoorsy people shopping for balaclavas.
We've reviewed five products here, and all of them offer different features. If you're new to this and want to make a safe pick, we'd recommend getting the Minus33 Merino Wool 720 Midweight Balaclava. Merino wool suits most people, so you shouldn't face much trouble using this (pun intended!).
Still, we'd recommend checking out our biking balaclava buying guide, as it comprises all the information that'll help you pick a better product for yourself.
Related Articles