Best Ear Warmers For Cycling Reviews & Buying Guide
When the light breeze is blowing outside on a perfect summer evening, you can quickly go out for a bike ride with your friends to spend some good moments. But what about wintertime? If you love cycling all year long, winter cycling accessories are essential for you, and a little bit of chill weather can never stop you.
Most of the time, on winter days, people like to keep themselves covered by the warmth of the house. However, some individuals go outside to have a cycling experience in the beauty of winter. The snowy weather with a cool breeze is something that really feels good. Besides, a dramatic change in nature creates endless options for fun activities.
Now, there is no reason to miss the opportunity to walk or cycle enthusiastically on a winter evening. If the temperature slowly starts to drop while cycling, cycling accessories that will keep your ears warm while cycling would be a great help! All you need to take some safeguard from the best ear warmers for cyclists to prevent unpleasant situations.
7 Best Ear Warmers For Cyclists Reviews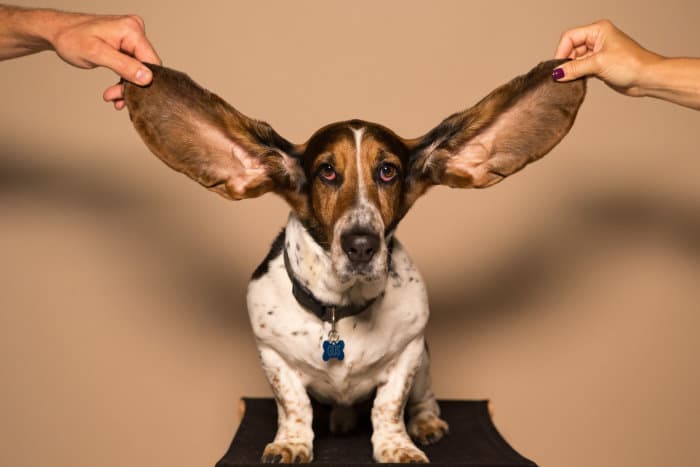 In this section, I have selected and reviewed the 7 best ear warmers for cycling. These products have been chosen based on the factors discussed in the buying guide.
The Friendly Swede Running Headband Earwarmers
If you crave to enjoy your winter days with a taste of smooth cycling, you can pick The Friendly Swede Running Headband. These cycling ear warmers come in unisex style with a fantastic versatile option. Whether you are running in the early winter morning or hiking on icy snowflakes, it can be a perfect product for you. The soft and elastic appearance helps to fit most people.
So, anyone can adjust it easily to their head size, and you can wear ear warmers under a bicycle helmet. These headbands are machine washable, but it would be better if you wash them carefully. As a bonus, The Friendly Swede provides lifetime warranty assurance.
Design & Quality
This cycling ear warmer is manufactured with fleece-like fabric. The warm or woolly texture of this headband keeps your head and ears comfortable. Also, the wind-proof quality protects the ear from a cool breeze. So, you can spend your time doing outdoor fun or sports activities.
The great part of this headband is its reflection character. If you think about walking sometimes on a cold night, then wear it without any concern. This reflective option protects you from dark, and even people can see you from their cars. This product is compatible with wearing under a hat or helmet. It doesn't disturb your hair and always your peaceful time.
Features:
Offers easy storage
Lightweight and wrinkle-free
The overall dimensions are 9.35 x 6.2 x 0.65 inches
Suitable for long-time usage
Adapts to head size ideally and firmly
Wind-Blox-Focus Bike Helmet Ear Warmers
Is the noise of wind damaging your ear condition? Do you want to avoid wind noise while riding a bike? Okay, there is nothing to worry about. Wind-Blox-Focus offers an excellent accessory that acts as a noise blocker. You can now listen to your favorite music by enjoying the safest ride. This allows other sounds to appear, which cyclists want to hear, and give an audible riding experience.
It's just not for winter days. Riders can utilize that for all seasons. The full-coverage feature provides your ears with enough warmth and ensures perfect cycling. Another benefit is its quick attachable ability with a bike helmet. This bike helmet ear muffs let you fasten your cycling efficiency.
Design & Quality
It's suited for professional cyclists or enthusiasts. The product is equipped with patented technology and is super easy to install with helmets. Durable enough since the construction material is soft-shell fabric. This assures comfort and flexibility. The simple design is helpful for those cyclists who prefer easily maintainable things. Its waterproof property prevents your bike ear warmers from getting damp due to unwanted slipping on ice balls.
In an overall view, it can reduce all of your discomforts and protects your ears from chill temperature. More convenient to wash, and the procedure is relatively easy. You can clean it with any standard washer. The reflective material on the winter cycling ear warmer keeps you visible in the dark.
Features:
Inhibits over 80% sound wave
Sophisticated and advanced structure
Facile to maintain
Don't destroy the sound quality of headphones
Measures 6 x 4.5 x 1 inches
Lightweight and works great
Polartec Fleece Ear Covers Cycling Ear Warmers
These cycling ear covers from Polartec Fleece have been tested regarding acoustic transparency at Antioch University. This cycling ear warmer lessens wind noise effectively as it is manufactured with aero-acoustic materials.  The extraordinary character of these compounds is that they can interact with a wave to alleviate velocity and violent movement.
You can attach it with most of the helmets using hook and loop from the VELCRO brand. There is no necessity of removing a helmet while riding. You can simply remove the ear warmers without taking off the helmet. The noise reduction ability gives you more strength to improve your cycling performance. All your teammates can hear conversations correctly and pass their opinions, which makes them stronger and supportive.
Design & Quality
The product is made of Polartec Fleece fabric that keeps you warm and comfy in cold weather. The polyester fibers aids in reducing the turbulence severity of the wind.
And the spandex material offers convenience to fit with all types of straps. You can breathe easily through cycling ear covers because of their soft fabric. Riders can stay perspire while cycling in cold temperatures.  You can get that fantastic functional product at an affordable price.
Features:
The weight is approximately 2.5 g
Minimize up to 70% wind noise
Easy to store
The overall dimension of the product is 2.75×125×0.75 inches
Certified product on warmth efficacy
Kedofe Ear Warmers
Kedofe Ear Warmers come in a unisex design with adjustable formation. The flexible quality of these cycling ears covers fits well with any head size. You don't have to concern about damage, because it's completely waterproof. The reflective strip component makes you visible in the darkness. Whether you are going for sports or cycling, or any outdoor activities, you can wear this cycling ear warmer to keep you warm every time.
Design & Quality
This product is made with soft material fleece. It gives this cycling ear warmer an elegant design. The standard fuzzy material gives it a longevity attribute. The best part is its collapsible structure. The most comfortable size allows you to stow it in a pocket or around the wrist.
Features:
Lightweight and compact
Versatile appearance
The overall measurement is 5.6 x 4.2 x 2.4 inches
More styles are available
SATINIOR Bandless Ear Muffs
As ear warmers, earmuffs from Satinior offer great value for money. These three pairs of ear muffs for bike riding come in lightweight and durable form. It keeps you warm all the time and also gives you a fantastic riding experience. The insulation capability keeps you warm and comfortable. Moreover, it's safe to use.
Design & Quality
The bandless design doesn't disturb your hair and easily fits with your ears. They are highly suitable for outdoor activities, hiking, cycling, and running. It would be a perfect gift for any winter occasion.
Features:
Waterproof efficiency
Made with plush material
Windproof ability keep you warm
Full coverage with a smooth texture
Aroma Season Heated Ear Warmers
The Aroma Season innovation for its electric ear warmer takes your freeze battling experience to the next level. Users love the comfort and creativity that allows a heat setting adjustment from 113 degrees to 131 degrees, making it most suitable to be used in a wide range of low temperatures. Whether it's skiing, cycling in the freezing mountains, or camping, your foldable ear warmer balances the heat by automatically stopping in half an hour.
Design & Quality
The design of the ear muff is such that it can have a flexible headband length which can be changed from 20.4 inches to 22 inches. This means, the electric ear warmer can be worn by men, women, and children alike.
Additionally, the product comes with the convenient placement of the heat setting button which you can reach out to during an intense cycling ride quite easily. With a weight of only 166 grams and an inner composed of soft fabric and wool, you'll never feel the heaviness of typical ear muffs.
Features:
Adjustable Heat Setting
Foldable design
Lightweight and Stretchable
1 year Warranty
Ear soft premium fabric
MUSICOZY Bluetooth Ear Warmers Headphones
If there's one feature-rich product on our list of best ear warmer for cyclists, it's Musicozy's Bluetooth muff that brings the best of a premium quality ear warmer, coupled with wireless Bluetooth speakers with a battery that can run for 10 hours straight.
The upgraded version of the ear warmer gives you a music experience like no other. With noise reduction technology, even bass sounds and balanced high-pitched notes, the product is also capable of canceling unnecessary crinkles and buzzers. Besides, the call and control of your phone when connected to the speaker would be hands free.
Design & Quality
The Musicozy Bluetooth ear warmer is designed for riders who cannot put their earphones down, yet want the comfort and warmth of the best ear muffs. This rabbit plush material on your ears would be soft and comfortable, making sure your ears never go numb in the chilliest of climates.
The speakers themselves are built with silicon covers that keep contact with your skin to a minimum. The modern ear warmer has moisture wicking features, befriended by foldable, breathable and thermally insulated benefits.
Features:
Bluetooth 5.0 technology
Rechargeable lithium battery
imitation-rabbit plush lining
Silicon flat cover speaker
Hands free control
Cycling Ear Warmers Buying Guide
Using cycling ear covers is more than just necessary for cyclists. To protect your ears, ear warmers are required. In this section, we'll explore some essential factors to consider before buying ear warmers for cyclists.
When choosing the best ear-warmers for cyclists, the main point is to consider cycling's essential factors because the wrong product can cost a lot of money and cause inconvenience or trouble for cyclists. Since everyone has various requirements, so there is a quite probability that some of these features may seem more significant to you or some less.
Before setting your mind to purchasing cycling ear warmers, you have to consider some must-have attributes. Let's dig in a bit deeper and see what good cycling ear covers offer.
Durable and Portable Product
Cycling Ear warmers are a valuable arsenal for preventing wind noise and unfavorable weather. A durable accessory not only allows you to use it for an extended period but also ensures sturdiness. As you spend some valuable money on it, so it's necessary to buy a good product.
The suitable ABS material and soft faux leather make cycling ear covers highly durable products. But the inserted foam should be changed within 6-12 months. Moreover, the customizable appearance provides extra amenities that turn it better than traditional earplugs.
Portability is a vital issue to consider before buying ear warmers for cyclists. The collapsible or folding structure helps you to store it in your pockets. So, you can utilize it whenever you want as it's convenient to carry.
Materials
This factor mainly depends on the intensity of the cold temperature regarding cycling ear covers. The more severe the winter, the thicker the fabric should be. Though different components are used to manufacture it, the fact depends on you which type of material makes you feel comfortable.
Most of the time, fleece fabric and wool material are used to comprise it. Fleece ear muffs come in a clean, soft, and durable design. This product won't give you any scratches or irritation. But if you want to keep yourself in super warmth, then wool can be a perfect choice for you, suitable for extreme or adverse weather.
Another material is cable knits. It has an extraordinary water-resistant capability, so it's a good option for you if you don't like to carry an umbrella. The product made of this material is relatively easy to wash and maintain. If you want some soft or smooth product for your ears, fluffy earmuffs would be good options.
Now it's your turn. Choose an appropriate fabric that perfectly meets up your requirements to choose bicycle ear warmers.
Easy Maintenance
Maintenance is an essential factor that can never be avoided. A particular item that is difficult to maintain can damage easily. Also, it will be a disturbing matter. So, it's a great move to choose something ideal that you can use spontaneously.
It's better to clean cycling ear warmers regularly. However, washing two or three times a week is not a problem. A user manual is provided with the product. You should follow it before washing them. A good ear warmer's features often include being machine-washable and suitable for any mild detergent. It would still be better to handwash them and avoid causing damage to warmers. The drying time varies based on the product's material.
Comfort and Warmth
People buy it mainly for their comfort and warmth in frosty weather. Before intending to buy, you must look at the material. It would be best if you observed which material can give you comfort or which not. If a specific type doesn't suit you or creates irritation or allergies, try to avoid it. Try a good one that perfectly fits your conditions.
Ear warmers for cycling are designed for keeping your ears toasty warm. So without thinking about this quality, purchasing an item is definitely a significant mistake. Products made with wool, fleece, or faux far, are capable of retaining your ears snuggly. Some of the best products feature thermal materials that keep sweating your ears in an icy situation.
Size and Shape
The product should be adjustable. Naturally, ear muffs come with elasticity or a stretchy appearance, so it fits with different head types. A product with this quality doesn't let you worry about the size. All you have to do is just put it and enjoy a great cycling trip.
According to our product recommendation, you see that bike helmet ear muffs come in different styles. Some are headbands, while some ear muffs offer attachment with a bike helmet. A few come with full ear coverage ability. A more significant portion has a unisex outlook. The choice depends on you which one you want to buy to make you feel cozy.
Price
Okay, it's the main and challenging stage to consider because you have to buy ear warmers for cyclists, giving you the best version of every feature at a reasonable cost. Though indeed, an individual product can never be fully qualified. But try to pick a good one amongst better models.
Why do you need winter gear as a cyclist?
These days, a wonderful collection of winter accessories is available in the market. The wintry gears are specially designed for retaining you in a toasty warm environment. Caps, gloves, earmuffs, coats, neck gaiters, and boots are some must-have items for a smooth winter bike ride. Moreover, these ancillary things are also definitely crucial for cyclists.
Have you ever noticed what it feels like to be cycling in frosty conditions without cycling ear covers? The annoying wind noise not only distracts you but also impairs your hearing. While you increase the bicycle's velocity, this sound wave also rises. Don't you want to get rid of this disturbing thing? The ears have very soft muscle tissue. So, it doesn't matter how much you covered yourself. You will feel uncomfortable unless you put on some cycling ear warmers.
What are bike helmet ear muffs made of?
Earmuffs or headbands are clothing items that are manufactured for hearing protection in cold weather. Some appear in thermoplastic appearance, some in metal formation. Most are suitable enough to wear under a helmet. These cycling ear warmers for cycling will give you a high level of satisfaction and comfort while cycling in the cold. Also, reserve them from harsh elements. The collapsible structure helps you to stow it easily in your pockets. You can get some water-resistant products, so there is no possibility of getting wet due to snowballs.
The primary benefit of these earmuffs is that they are windproof. Besides, their capability to keep sweating offers a convenient bike journey. These cold-weather apparels come in a unisex design and keep you snuggly at all times.
Since there are plenty of reputed brands for cycling ear bands, it may be daunting to choose the best one. Today we are going to share with you five fantastic winter cycling ear covers.
Frequently Asked Questions
What size ear warmer do I need for cycling?
The overall size of cycling ear warmers relies on your head size and area. However, if you want to know about width, then 3.5 inches is the perfect measurement for ear warmers for cyclists. You can take it a little bit wide or less than that. But we recommend you 3.5 width as it covers full ear size.
Do ear bands keep your ears warm?
Yes, absolutely! Their advanced structure can make your winter so much more wonderful. It will protect your ears from unpleasant noise sounds and keep you always comfy.
Can I use cycling ear warmers to keep my ears warm during running?
Yes, you can use the same ear warmers to warm your ears when you run and ride your bicycle. Plenty of brands offer various headbands and ear muffs that give you comfort while exercising outdoors. You should select the right ear warmer, which fits your style and covers the minimum area.
Conclusion
As I wrap up our exploration of the best ear warmers for cyclists, it's clear that the right gear can significantly enhance your winter cycling experience.
I've examined seven top-notch ear warmers, each with its unique features and benefits. The Friendly Swede Running Headband Earwarmers, with its fleece-like fabric and wind-proof quality, offer a comfortable and warm ride. However, it's thinner than expected, wear it carefully.
Wind-Blox-Focus Bike Helmet Ear Warmers are a great choice for those who want to reduce wind noise while cycling. They are suitable for all seasons and provide full ear coverage. But, remember that they are not specifically designed for extreme winter conditions.
Polartec Fleece Ear Covers Cycling Ear Warmers are tested for acoustic transparency and effectively reduce wind noise. They can be easily attached to most helmets, but they may not provide enough warmth in severe winter conditions.
Kedofe Ear Warmers, SATINIOR Bandless Ear Muffs, and Aroma Season Heated Ear Warmers are all fantastic options, offering adjustable designs, waterproof features, and reflective strips for visibility. But, each has its unique considerations, choose based on your specific needs.
The MUSICOZY Bluetooth Ear Warmers Headphones is a feature-rich option that combines the warmth of premium quality ear warmers with wireless Bluetooth speakers. They are perfect for those who enjoy music while cycling, but remember to charge them regularly.
When you make your choice, take durability into account along with useful features. Your ear warmer also needs to be comfortable to wear, and feature-rich.