How To Carry Shovel On Bike?
If you are an outdoor enthusiast or a gardener, you know how important it is to have a shovel with you at all times. However, often the question arises, how to carry shovel on bike? In this article, I will provide you with four solutions to this problem.
While all the methods are great options, attaching the shovel to your bike using Voile Ski Straps is the most practical and efficient method that I will recommend. It makes sure that the shovel is firmly secured.
Let's continue with the rest of the article so that you are prepared when you are out exploring new trails or gardening.
Why You Might Need to Carry a Shovel on a Bike?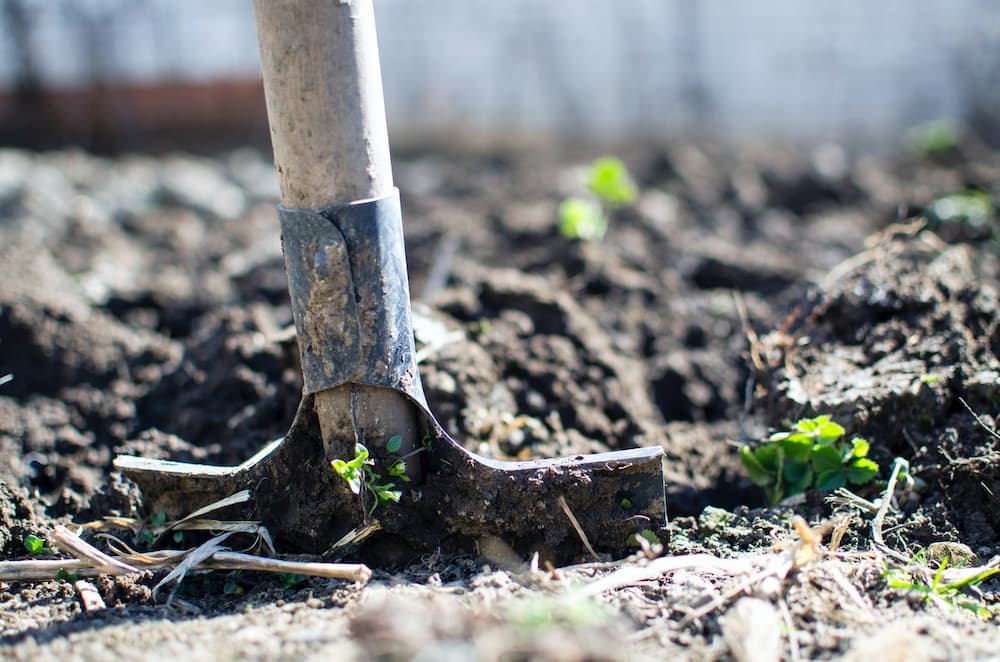 There are a bunch of benefits to carrying a shovel on a bicycle. When you are riding your bike and there is a pile of snow on the road, then what would you do? You would need a shovel to scoop up the snow and clear your way!
Not just that, a shovel can even help you to get your bicycle out of it, but unfortunately, gets stuck in the snow. Moreover, you are riding your mountain bike and going on an adventure to the mountain. The trails and the tracks of the mountain and very uneven and rocky.
Therefore, carrying a shovel and even better a portable shovel would be a great tool to assist you during your mountain ride. When you are doing a mountain ride during the winter, then the shovel could be used to do a rapid fix to drainage.
Even while riding a bicycle in normal weather, you might get stuck in a pool of mud. So, then the shovel comes in handy for pulling your bike out of the mud.
How to Carry Shovel on bicycle?
You are now aware of the importance of carrying a shovel on a bicycle. Now the main question arises is that how you can carry this essential tool on your bike.
Worry not, we are here to provide you with a list of the best options.
Attaching to Bike
Attaching the shovel to your bike is one of the most accessible options. For doing this, you will need few materials. These are Voile Ski Straps, piping foam insulation, and lastly, your shovel. Wrap up the piping foam around the pole of the shovel. Now comes the technical part.
You have to now use the straps to attach your shovel with the top tube and the rails of your seat of the frames of your bicycle. A point is to be noted in this scenario. If you own a bike with the feature of full suspension, then you should fasten one end of the shovel to the rails of your bike seat.
On the other hand, if your bicycle is a hardtail one, then you have another option to attach your shovel.  Without putting the straps on your bike's top tube, you can put the blade of your shovel over your bike's front tire.
However, remember that the straps must be fully tightened to ensure that the shovel doesn't sweep out. Using this method is very easy, therefore you can opt for this.
Backpack
If you don't know how to carry a shovel on a bike using a backpack, it might sound absurd to you. However, no need to worry as there are portable shovels. These shovels can be easily carried in your backpack. The design of this shovel makes it to be folded into small and easy to enter your backpack!
Since the shovel has sharp edges, it might seem difficult to carry one. You do not have to worry, the package of this portable shovel comes with a protective cover that allows this shovel to be placed safely.
Therefore, you no longer have to be tense about attaching your shovel to your bicycle. Also, you do not have to think about getting injured if the shovel gets detached. You can simply put this shovel on your backpack and you are ready to go!
Rucksack
You might wonder what is the potential difference between a backpack and a rucksack. The simple difference is then appearance and texture. Backpacks are basic bags with not many exceptional features.
Whereas, rucksacks are built using canvas and were initially used for military purposes and outdoor events. Since a rucksack is stronger to handle multiple tools, therefore you can easily fit your small shovel in it.
Carrying a bit of a shovel would be risky as it might get tripped out while you are riding a bicycle. So, a small shovel would be fine while bike riding and even mountain bike riding.
Shovel Rack
If you can't a suitable product to attach or take your shovel with, then make one! Making a shovel rack is very simple. It will allow you to carry your shovel with you when you are on a bike ride. Before building this rack, you will require some materials.
These are – few screws, a conduit hanger, and lastly, U-bolt. Place a board vertically at the rear of your bicycle. Place the shovel with the blade at the bottom. Then drill holes on the board and attach the pole of the shovel using a U-bolt and pin it up with screws.
Then, attach this piece to the bicycle using conduit tape. Done, you are now ready to set your bike journey!
Conclusion
When you learn how to carry shovel on bike, you will understand how much of an essential skill it is for outdoor enthusiasts who need this tool, especially for gardening. The best methods are attaching the shovel to the bike or using a portable shovel that can be easily carried in a backpack or rucksack.
The first option involves using Voile Ski Straps and piping foam insulation to attach the shovel to the top tube or rails of the seat frame of the bike. I  suggest this method as it is the easiest and safest way. Another option is to build a shovel rack, but this option may not be as practical for some.
Regardless of which option you choose, make sure to secure the shovel tightly to prevent it from falling off during the ride.