Arkansas has a set of laws for bicycle riders, and this state is pretty strict on whether you abide by those laws or not. Before you start riding in this state, you should learn the bike laws to drive safely and make sure neither you nor anyone else gets hurt, or simply to avoid getting caught in the eyes of law.
Finding all the important Arkansas bike laws in one place is a bit challenging. To make things easier for you, we decided to compile all these laws in one place. Here, you'll find all the laws that you'll have to maintain in Arkansas explained.
The Major Principles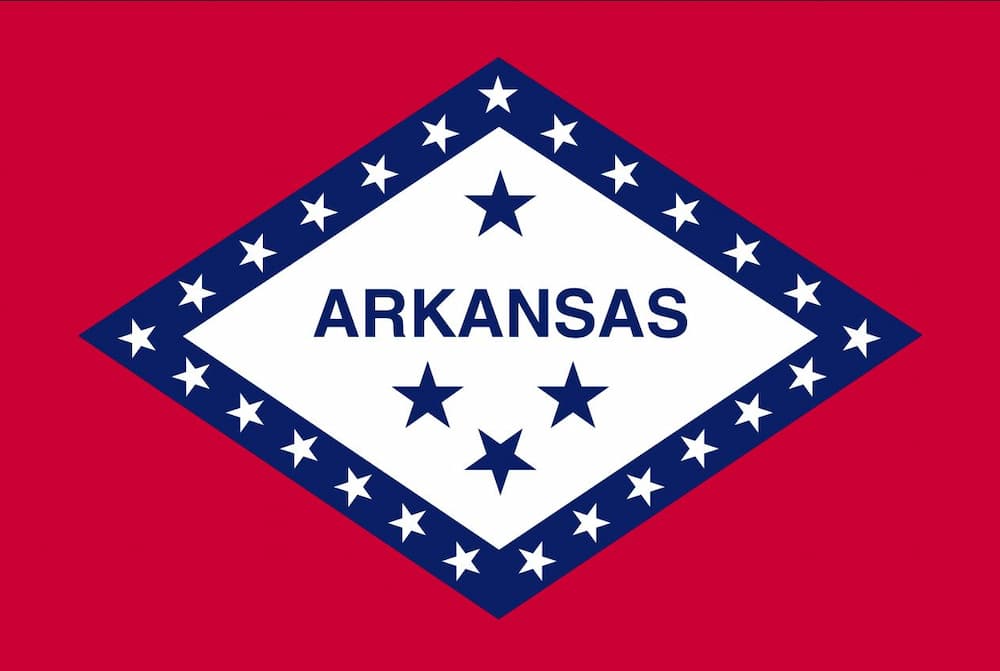 Rights and Duties of Cyclists
In Arkansas, bicycles aren't considered vehicles. However, the rider will still be granted all the rights and duties of a driver. That means you'll enjoy the same rights as any motor vehicle driver, and you'll have to carry out the duties as well. However, there are two exceptions to this.
First of all, certain bicycle-specific laws contradict these duties or rights. Secondly, certain rights and duties that apply to motor vehicle drivers don't apply to bike riders logically, so an exception can be made in this case.
Related reading: California Bicycle Laws
Stop Signs and Red Traffic Lights
Recently, Arkansas passed a law that made its roads and streets much more biker-friendly. According to the recently passed act 650, cyclists are required to treat stop signs as yield signs and red light as the stop signs, with some conditions.
This act states that a cyclist must stop at stop signs if a vehicle is crossing the intersection because it would be illogical and potentially dangerous to cross at the same time. However, if the intersection isn't being crossed by any other vehicle, the cyclist can ignore the stop sign but has to maintain the right-most lane. So, one of the main purposes of this act is to encourage cyclists to use intersections so they can get a head start.
One Hand can be Kept Off of the Handlebars
Unlike many other states in the US that allow cyclists to take only one hand off the handle at a time, Arkansas bicycle laws let you take both your hands off the handle if you must. However, this isn't particularly safe, so you shouldn't be doing so unless necessary. Even if law enforcement finds you doing so, you won't be penalized.
Riding Abreast
In Arkansas, two bikers can ride abreast, but not more than that. However, even if two bikers obstruct the rest of the traffic by riding abreast, they will be held guilty.
Law Regarding Crosswalks
You can't cross on any crosswalk when you're riding your bike. However, if you must do that, you can simply dismount and carry the bike with you. Doing so will turn you into a regular pedestrian, and thus you'll be able to able to use the crosswalk without any pressure!
Overtaking
In Arkansas, you're allowed to overtake another bicycle as long as it's moving slower to your bike. When you're going to overtake the other bike, you need to shift a bit left, but not further than three feet. You can't switch back to the right-most lane unless you're far ahead of the bike you overtook. If you violate this law, you'll face a penalty of $100. If you cause the death or physical injury of the person you overtook, the penalty is not to exceed one thousand dollars ($1000).
Arkansas Electric Bike Laws
In the state of Arkansas, electric bikes are defined as motorized bikes. Any bicycle with automatic transmission and a motor that doesn't displace more than 50cc is considered to be an electric bike or a motorized bike. Only one rider may ride the bike at a time unless an extended saddle is installed permanently as a carrier.
Lights
To operate an electric bike, you need to install a headlight and a red light on it. Both of these lights must be visible from at least 500 feet away.
Registration
You don't have to register the bike itself. However, you'll need to get a permit for driving a motorized vehicle. If you get the "Motorized Bicycle Permit" from the Department of Arkansas State Police then you're good to go.
Helmet
You won't be penalized if you don't wear a helmet while driving the electric bike. However, you must be at least 16 years of age until you can drive a motorized bicycle in Arkansas, according to the Arkansas bike laws.
Arkansas Bike Helmet Laws
You don't require a helmet to ride a bike in Arkansas. This applies to riders of every age. However, we highly recommend wearing a helmet because this headgear can lower the possibility of suffering from a serious brain injury from any impact due to an accident.
However, Arkansas bicycle laws do require you to install a headlight if you're riding after sunset. You're also required to install a reflector on the tail of your bike, and it has to be red. Both the reflector and the headlight must be visible from at least 500 feet.
Arkansas Bike Lane Laws
In Arkansas, cyclists are required to ride as far right as logically possible. You can't drive on the left side of the sidewalk. However, the law that prohibits you from riding on the sidewalk isn't applicable in all places. This law applies to most business-oriented cities such as Little Rock, Hot Springs, North Little Rock, and Maumelle. Even though this isn't prohibited in every city, avoiding this is safer.
As a cyclist, you're going to oblige all the traffic signals and traffic control devices other than the exceptions set up by act 650. When you're riding on large roads, you need to yield to other vehicles. The same applies when you're riding laterally across a road or switching your lane before taking a turn. When you're passing an intersection, you need to make sure the bike's speed matches the speed of the other vehicles.
Related reading: Arizona Bicycle Laws
Conclusion
These were major Arkansas bike laws that you need to maintain while you're riding in the state. However, the laws are subjected to change as each city can enact its very own rules. This is why we highly recommend researching the city that you'll be visiting.